Why Nathan Chen Deserves a Break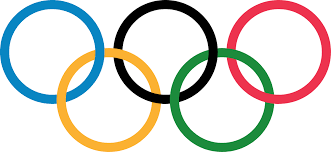 Grace Griego, Arts and Entertainment Editor
February 14, 2018
Nathan Chen has faced some seriously harsh criticism since his Olympic debut at the men's single short program team event at the 2018 Winter Olympics and I think the amount of criticism is frankly unfair. Here are just a few of the headlines since his performance;
"'A disaster' Nathan Chen's debut at the Winter Olympics saw the star of US figure skating fall well short of expectations"- Chron.com

"Nathan Chen falls short in team competition"- whec.com

"A debut to forget for Nathan Chen" – whec.com
Was Chen's performance so awful to warrant such harsh words? I don't think so. A majority of the media seems to be forgetting that Chen also made history during that routine by nailing the first ever quad flip in the Olympic games. Chen then fell while attempting the triple axel. While I understand being disappointed by this performance, I feel like a majority of the media is over exaggerating Chen's fall. Chen's debut was not a "disaster," he just made a mistake in a sport where mistakes are often made. I think all of this harsh censure is due to the fact that the U. S. media hyped up Chen so much by saying that he was a shoe in for gold. Imagine that kind of pressure. The entire world is watching and if you make one slip up, as shown by this event, the media will tear you apart.
I get it, the media thrives off of drama in order to increase ratings, but I would really love to see at least one network focus on Chen's history making moment from his routine. Chen himself has already expressed his own disappointment at his performance and has said that he owes his bronze medal to his team and he hopes to do much better during his next performance. Keep in mind, this kid is only 18 and has already accomplished so much. Take a look at his performance at the U.S. Nationals.
That's right. Not three, not four, but FIVE quad jumps. Chen made history in this performance, earning him the nickname of Quad King. Based on his previous performances, we know Chen has it in him to impress all of the other countries in the Olympics and make America proud. Chen just understandably suffered from nerves during his short program. It was his first time on Olympic ice and the pressure was on. I still believe in Nathan Chen and I look forward to seeing his performance at the men's short program this Thursday.