The Yankees Beat the Indians and Move on to ALCS
Hang on for a minute...we're trying to find some more stories you might like.
The New York Yankees have come back from a 2-0 deficit to beat the Cleveland Indians and secure a spot in the American League Championship series where they will face off against the red hot Houston Astros. After going down 2 games to none in the American League Divisional series the Yankees won 2 in a row to tie the series at two forcing a game 5.
In game 5 of the ALDS New York jumped out to an early lead thanks to shortstop Didi Gregorius' home run off of a Corey Kluber fastball in the top of the first inning. The score remained 1-0 until the 3rd inning when Gregorius hit a two run shot to right off of Kluber for the second time that night. In the bottom of the 5th the Indians got two runs across thanks to RBI singles from Roberto Perez and Giovanny Urshela, bring Cleveland within one run. 3-2 was the score until Brett Gardner brought home Aaron Hicks on an RBI single following a 12 pitch At-Bat, while Todd Frazier scored on a throwing error by Jay Bruce giving the Yankees a three run lead.
5-2 was the final score, Gregorious went 3-4 with 3 RBIs and Brett Gardner went 3-5 with and RBI. David Robertson got the W going 2 ⅔ of an inning with 2 strikeouts and Aroldis Chapman got his second save of the postseason. For Cleveland Perez and Urshela both went 1-3 with an RBI each while Corey Kluber received the loss. The Yankees will now go on to play the Houston Astros in a best of seven series in the ALCS starting Friday 10/13 while the Cubs and Dodgers will begin the NLCS on Saturday night 10/14.
New York Yankees, Cleveland Indians, ALDS, Major League Baseball, Baseball, Didi Gregorious, Brett Gardner
About the Writer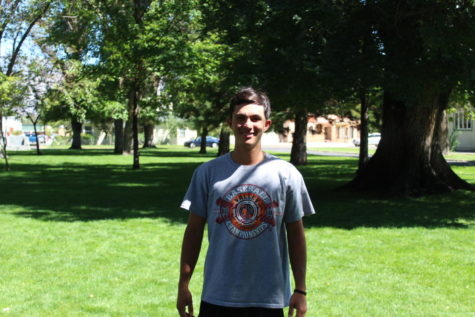 Matthew Rosga, Sports Editor
Matthew 'Rosga' is a senior at Bishop Union High School, as well a journalist for the 'Bronco Roundup' who has aspirations of being a Major League...