Senior Tag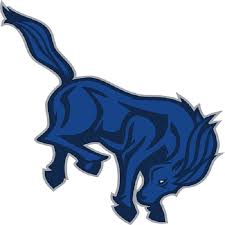 Bishop Union High School ASB is hosting a new senior activity. Senior tag is a big game of tag off-campus. The game will start in the month of April you will have to pay $5 to be able to play you have to give the money to Mrs.Honrath before school.
The dates you can start are March 14th, March 16th, March 18th, March 21st, March 23rd, and March 25th. After March 25th, you will not be able to sign for the senior tag. Senior Tag will start April 11th, one week after we get back from spring break.
½ of the pot will go to the winner, to determine your person is out you have to take a picture or video and tag asb.buhs Instagram on your story. You have 1 week to eliminate your target if you do not succeed in one week you will be out. It will begin on April 11th at 4 am.
For you to eliminate your target, you must hit them with something i.e a ball, a nerf gun bullet, etc. you can not use BB guns, pellet guns, airsoft guns, paintball guns, orbeez guns, or anything that can injure or hurt the target. Once you tag your person you can get their target so if person A has B and B has C but A tags B, then A now has C.
You are not allowed to eliminate your target on school grounds(BUHS campus), This includes the senior/teacher parking lot and all practice fields, School grounds include school transportation, FFA Farm is off-limits from 7 am-4:30 pm, Church service, During work. Other parking lots are fair games.
Once your target hits you, there will be a 20 minute period where you cannot get your target. They will be no trespassing, you can not hide on private property UNINVITED to eliminate the target, you cannot block your target from entering or exiting their driveway.
If you break any rules you will be disqualified,  please be mature when making decisions and try to settle any disagreements by yourself. You have to follow all district and school rules and all laws are to be followed.