Where Kings Skate… So do Broncos
Saturday, March 23rd, the BUHS JV ice hockey team will be traveling to Valencia, California to participate in the California Amateur Hockey Association(CAHA) High School State Championships. The Broncos will be competing with thirty-one other high school teams from around the state and are currently ranked 2nd in their bracket succeeded by the Panthers JV of South County, CA. The championship tournament will be held in the renowned Staples Center in Valencia, where LA Kings hold their professional games.
Players on the team include: #5 Russell Demoss, #7 Brayden Gillem, #10 Dillan Davidson, #12 Wyatt Douda, #14 Jacob Gilbert, #15 Wil Dillard, #17 Caleb Gillem, #24 Liam Tillemans, #25 Nate Cimino, #26 Diego Honda, #27 Jaiden Coons, #28 Michael Kubiak, #47 Cameron Gardea, #61 Chance Villar, #64 Aden Arndal, #77 Jeremy Torres and #87 Michael Boothe. Good luck Broncos.
Broncos Sports, Broncos Hockey, Staples Center, CAHA Championship,
About the Writer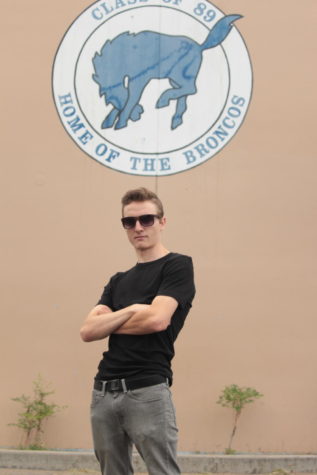 Bodie Steinwand, Photo Editor
Bodie Steinwand is a senior at BUHS. Outside of school he enjoys having a good time. Bodie is the photo editor for the Bronco roundup. He originated from...