Dance Team Competition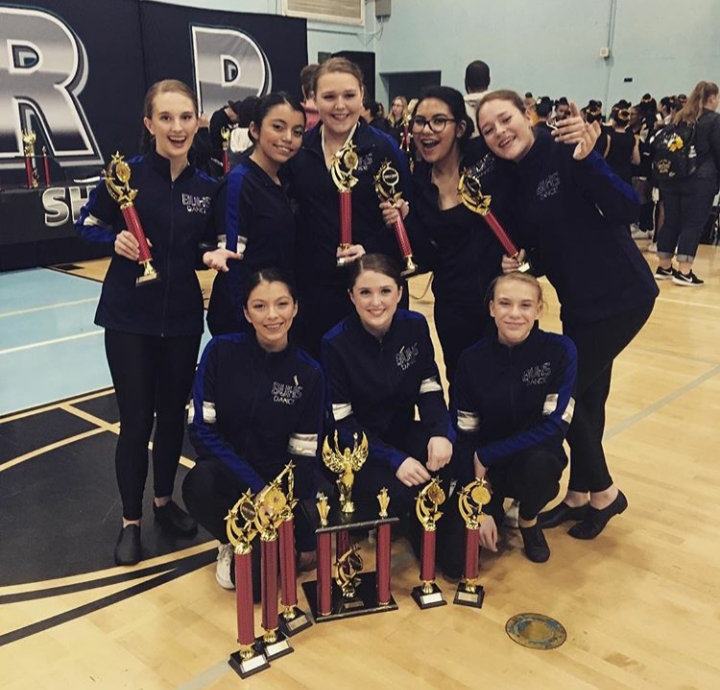 Dance Team at SHARP
On February 2nd, the Bishop High School Dance Team went to a SHARP competition at Arroyo High School in El Monte, CA. According to Sofi Hernandez, a senior on dance team admitted to being extremely proud of how well her fellow dance team members did.
" I am exceptionally proud of our results for all three team routines we performed and all of our soloists that competed as well. We won First Place in our three team competition routines (Jazz, Pom, and Hip Hop) where we competed against at least one other high school in our category/division. Along with the team awards, we won a Spirit Award trophy. We also had our soloists win awards…I feel very accomplished and happy with the routines and the awards we won."
When asked about the hardest part of going to competition was, she responded with "I think the biggest struggle we had was dealing with nerves. Some of us on the team hadn't experienced or competed while others did and we knew that if we wanted to win, we would have to work hard for it. In the end, I feel that we left everything on the dance floor (including my fall haha) and it didn't matter if we won or lost because we knew that as a team, we gave it everything!"
Based off of many other dance members talking on how they felt about how well they did proves that they worked hard and did extremely well for going to a competition for the first time. When asked about how she felt about their experience Emily Batcheller, a Junior on the dance team, said, "It took a great deal of preparation. We have been practicing all season…As a whole our dance team has grown a lot this year and I am really proud of how far they have come"

Solo Routine Scoreboard:
High School Pom Solo
1st Place: Emily Batcheller
High School Dance Solo
1st Place: Abby Stoiber
2nd Place: Ashley Switzer
3rd Place: Claire Durham
4th Place: Xochilth Aguilar
5th Place: Savannah Forrest
Tags: Bishop, High School, BUHS, Dance Team, Competition, Spirit Squad, 2019
About the Writer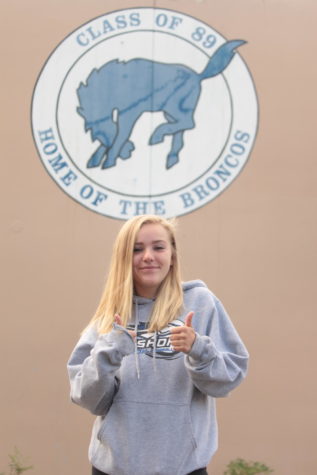 Shania Womack, Journalist
Shania Womack, a sophomore here at BUHS, is a journalist for Bronco Round-Up. Although she is not 100% sure of what she wants to do after high school,...