Scholarships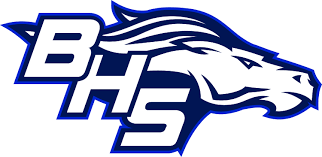 Hang on for a minute...we're trying to find some more stories you might like.
Scholarships
We all know that scholarships are a good thing, but why are they so important? Well, college is expensive and having a scholarship that gives you extra money to help out is a big plus. But through the process, there can be many mistakes made.
Lara Anderson states "The #1 mistake is not trying applications at all, and not submitting a FAFSA. The FAFSA: FREE Application for Federal Aid is one of the most important applications to submit because it opens the door to scholarship dollars from the US Department of education and the State of California and college-based scholarships. California's scholarship program is called Cal Grant. Most colleges won't give out their scholarships unless a FAFSA is on file. Reading and following directions, if a scholarship application says to type or use a pen, use a pen. Spelling errors because there was no proofreading.  Waiting until the night before, it is very easy for a scholarship committee to figure out that the essay was done in one day."
Another thing students may struggle with is what scholarships should they apply to. The guidance office gives you a helpful list of scholarships to apply for; https://www.bishopschools.org/o/buhs/page/scholarships–24.
Lara Anderson also says, "Students should check with their parent's employers, if parents are in a union there are sometimes scholarships for the worker's children, for example, Vons Union, Cal Trans, CHP, UPS."
There may be some doubt in our mind about whether or not we will even get the scholarship, or if it is even worth it. When asking Lara Anderson for a success story she replied "There was a student in the Class of 2015 who received over thirty thousand dollars in local scholarships – that amount covered her whole first year of college and made the other 3 years affordable.  Everyone who receives even $500 is lucky because scholarships are gift aid /free money that never has to be paid back."
To many underclassmen, scholarships aren't even a thought. They think that they can deal with it when you get there. But the truth of the matter is that all of your years of high school matter. Your GPA starts freshman year, and that plays a big factor in whether or not you will get a scholarship. There are also many things you can do to start preparing for scholarships as a freshman.
Anderson says, " Underclassmen should start recording their community service activities and work and awards right away in the freshman year, the online 10-year plan that everyone gets in Success 101 is a perfect place to start recording this information and building a resume.  If you keep track of these activities and awards as you receive them it will be much earlier to complete applications that ask for this information rather than trying to remember everything! Rather than joining every club on campus, students should focus on a couple things they want to excel at and projects/clubs they want to be committed to and make an impact upon."
Lara Anderson encourages everyone to try for scholarships saying " Not all scholarships are for straight A students, some are awarded based on your planned major/career, there are definitely local scholarships for students planning a vocational or career training path after high school, so I want to encourage everyone to learn as much as they can in high school (for free) and to apply for scholarships no matter your plan: 4 year college, 2 year college or vocational training.  And ASK FOR HELP in the Guidance Office, we are here to help all Broncos make their post-high school goals a reality!"
Scholarships, Lara Anderson, BUHS, 2019, Bishop
About the Writer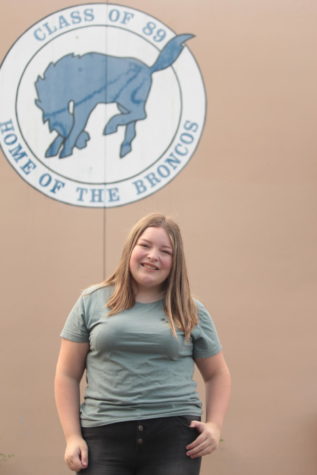 Allison Birkhimer, News Editor
Allison Birkhimer is currently a sophomore here at Bishop Union High School. She's part of the Marching Band and some of her interests are art, animals,...