Broncos Trample the Falcons on Senior Night
Hang on for a minute...we're trying to find some more stories you might like.
Bronco Boys Dominate in Senior's Last Regular Season Home Game
The Broncos came into last night's game looking to win their third game in a row and build some momentum before they hopefully entered the playoffs, while sending their Seniors off on a high note, and they accomplished just that. The boys came out strong, jumping out to an early 19-7 lead in the first quarter and they never looked back. Thanks in large part to their stellar defense and the red-hot Johnathan Torres, the Broncos went into the second half with a 44-21 lead, but they weren't done yet.
The Broncos came out in the second half an didn't miss a beat, jumping out to a 58-31 lead during the third quarter, before finally closing out the game with a final score of 84-38.
The Falcons continued to dig themselves in a hole all game due to their sloppy passing and their inability to come up with any offensive rebounds. The Broncos, on the other hand, were the complete opposite of the Falcons; their passing was phenomenal, they were able to control the ball on defense and offense, and they made very few mistakes if any for Frazier to take advantage of, which all played a big part in their victory. The Denny's Slam Player of the Game for the Broncos was Johnathan Torres who just went off in last night's game, turning in a phenomenal game, which was crucial to the offense's performance.
The Broncos will go on to play their first CIF playoff game on the road, but their opponent is TBD.
Broncos, BUHS, Bronco Basketball, Basketball, Bishop, CIF Playoffs
About the Writer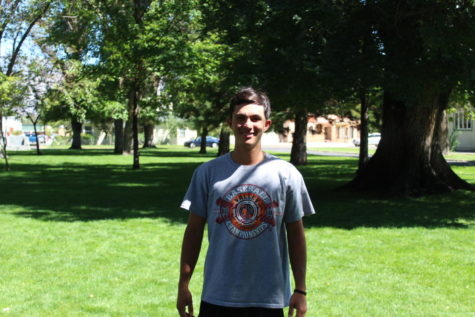 Matthew Rosga, Sports Editor
Matthew 'Rosga' is a senior at Bishop Union High School, as well a journalist for the 'Bronco Roundup' who has aspirations of being a Major League...