Virtual Classroom
Hang on for a minute...we're trying to find some more stories you might like.
Virtual Classroom
The virtual classroom was a great opportunity for students who attended. The scientist who participated in the event was named Anand Varma. Varma is is a science photographer that shows his love of science through pictures. As Mrs. Devine puts it "Basically, Varma is combining his passion as a biologist with his skills as a photographer in order to tell the story of science in such a way that is eye-catching and beautiful.  In this way, he wakes up the interest and imagination of others to even more fields, such as ecology and agriculture."
The virtual classroom even piqued interest in students who were not interested in science. It showed what his career path looked like and what it took to get the point. That can be both encouraging and eye-opening to students who were nervous about life after high school. Also, this virtual classroom appealed to students who were interested in photography. Seeing a successful in a   career is very inspiring.
We should have another virtual classroom very soon. This virtual classroom series happens every month, each one with a new theme. This means that you are bound to find one that interests you.
Virtual Classroom, 
Anand Varma, BUHS, Bishop, National Geographics 
About the Writer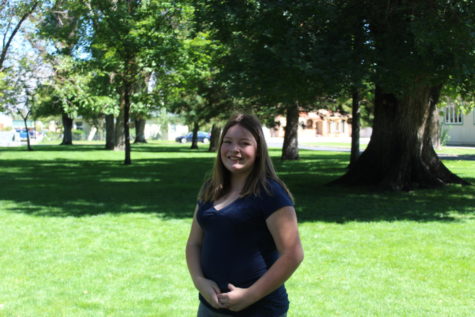 Allison Birkhimer, Assistant to the News Editor
Allison Birkhimer is a freshman at Bishop high school who is inspired to become a  lawyer. She's piqued interest in law because she can build a strong...