Bronco Varsity Girls on a Streak!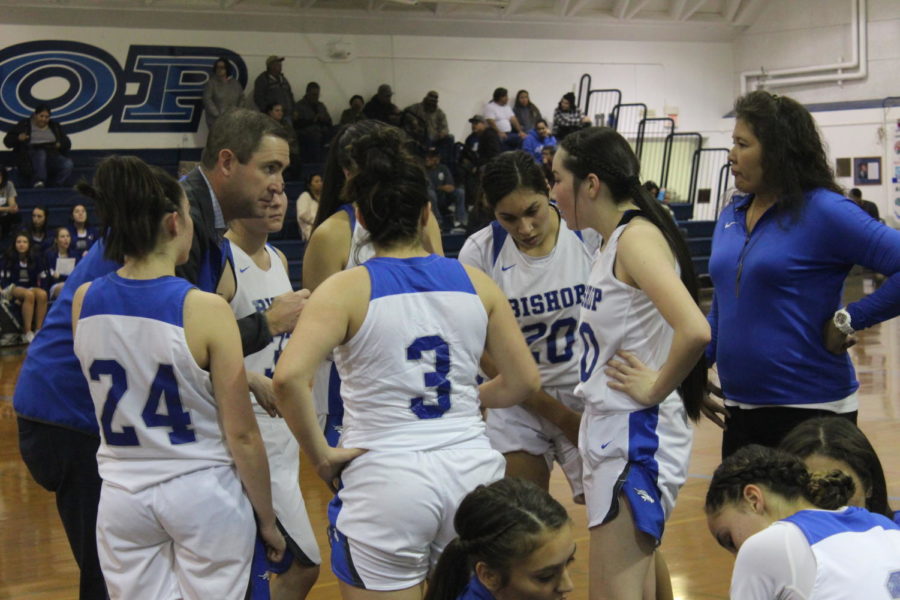 Rebecca Quintana, Sports Staff
January 30, 2019
Bronco Varsity Girls Walk Away With Two Dubs in a Week!
The Bishop Bronco Varsity Girls basketball team brought home another win after defeating the Cal City Ravens by a final score of 58-33. The Broncos were able to take a commanding lead during the second half. The game took place in Cal City at the high school's home gym on January 25 and was said to be "interesting to watch" by one of the teammates.
Taking two wins within a week, the Bishop Bronco Varsity Girls basketball team brought home a third after the game  Tuesday, January 29. The game was at 6pm against the Boron Bobcats in their high school gym. At the end of first half the Broncos were only up by one point by half time. One of the players, MaNeSe Braithwaite, stepped up and continuously took her shots home until their final score of 44-40. 
The next game will be against their rivals, the Kern Valley Broncs at their high school on February 1 at 5pm. The Kern Valley girls beat BUHS in their last game and are in 1st place for High Desert League.
Bronco vs Boron Stats:
MaNeSe Braithwaite- 17 points
Drew Dondero- 13 points
Lauren Allen- 10 points
Morningstar Lent- 4 points
Bishop Broncos, Girls Basketball, Varsity Basketball, Basketball, Broncos, BUHS