Interested in the Arts? Than CSSSA Is For You!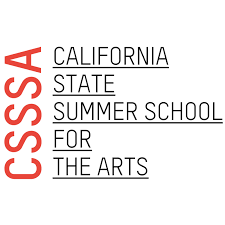 California State Summer School For the Arts
Have you ever imagined being a professional musician, animator, actor, singer, dancer, or play writer? If you are interested in a career for the arts and want to further your experience then you should consider applying for the California State Summer School for the Arts. This camp is dedicated to helping you explore, discover, and develop a passion for hard work in the arts. You can choose between visual arts, dance, creative writing, theater, music, film, and animation.
Abby Stoiber, a BUHS senior who attended the camp in 2017 said, "I learned a crazy variety of different aspects of acting, ranging from how to become a 'blank slate' before becoming a character, how to properly breathe and speak, how to devise your own pieces, and I also had the opportunity to see theater performances from actors all over the world which was an amazing experience. What I learned was extremely helpful to me in learning how to hone in my skills as an actor."
CSSSA is not as difficult to get into as people think, but it still requires tremendous dedication and motivation toward your skill in that specific field. Although you will have to work from the morning to the evening, you will have fun being with high schoolers who share your passion for the arts. The program is a summer school, not a summer camp, so you will be exhausted by the end. However, all of the exhaustion is worth it to learn about your passion.
"Then by the end of the day, there would be many different activities we would attend such as a play from a small group located in Germany, going for a swim at the pool, hanging in Mom's Cafe, watching the student films from the Film Department or even attending the dance performances from the Dance Department. To be honest, each day was a surprise as to what we'd do that day!"
CSSSA is an amazing experience and the students that have attended the program on campus have nothing, but good words to say about it. The CSSSA application is due February 28, 2019, if you're thinking of applying. Below is the URL address for the CSSSA website. Break-a-leg to all who are applying. We are proud to have so many CSSSA applicants on campus!
Tags: BUHS, School, Theater, CSSSA, California, Arts, Summer
About the Writer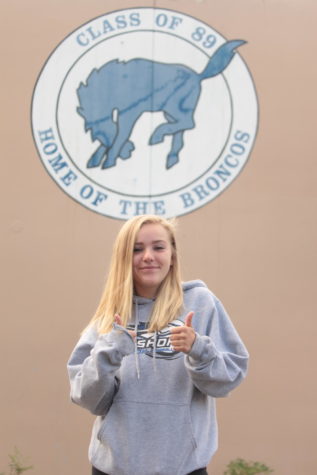 Shania Womack, Journalist
Shania Womack, a sophomore here at BUHS, is a journalist for Bronco Round-Up. Although she is not 100% sure of what she wants to do after high school,...