Bronco Girls Trample the Scorpions
Hang on for a minute...we're trying to find some more stories you might like.
Varsity Girls Stepped It Up
On Tuesday, January 22, the Bishop Union High School's basketball teams competed against the Desert Scorpions and took an impressive victory. The Broncos started the game with a lead and continued that each quarter until they were 42 points ahead, ending the game with a score of 64-22.
Although the varsity girls were up by a lot, the game was intense and resulted in a few minor injuries from foul play. One of the teammates, MaNeSe Braithwaite took a harsh shove from a scorpion and hit the floor. Her elbow was left throbbing, bruised purple and swollen with her hand swollen and bruised as well. The injuries are not severe enough to keep her from playing in her next game though.
"My game was good, we played super well together." said sophomore Alleah Plys, "I think it's the best game we've played all year, everyone was draining their shots. It was good, we were good on defense and offense. We played super well as a team."
The Bronco girls will take on the Cal City Ravens this Friday, January 25 at 6pm.
Bronco Stats:
Morningstar Lent- 19 points, 4 rebounds, 2 steals
Drew Dondero- 14 points, 14 rebounds
Lauren Allen- 12 points, 7 rebounds
Alleah Plys- 7 points, 2 steals
Liza Joya- 6 points, 2 steals
McKenna Mcmurtrie- 6 points, 5 rebounds, 3 steals
Bishop Bronco Basketball, Bishop Union, Desert Scorpions, High Desert League, Girls Varsity Basketball
About the Writer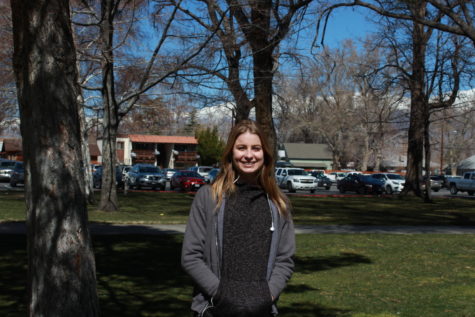 Rebecca Quintana, assistant sports editor
Rebecca Quintana is a Sophomore here at BUHS and is a passionate student filled with school spirit. Rebecca enjoys watching a variety of school sports...