Bishop Unions 41st Annual Christmas Classic Tournament
Hang on for a minute...we're trying to find some more stories you might like.
 41st  Annual Bishop Union High School
"Christmas Classic"
Varsity Boys Basketball Tournament
Friday December 28th
Game 1 Mineral County  vs Bishop 12:00 PM
Game 2 Antelope Valley vs Rio Hondo Prep  1:30 PM
Game 3 Bishop vs Rio Hondo Prep  3:00 PM
Game 4 Antelope Valley vs Mineral County  4:30 PM
Game 5 Rio Hondo Prep vs Mineral County  6:00 PM
Game 6 Antelope Valley vs Bishop  7:30 PM
Saturday December 29th  
Game 7 #1 Seed vs #4 Seed 10:30AM
Game 8 #2 Seed vs #3 Seed 12:00 PM
Game 9 Winner of Game #7 vs 2:30 PM
Winner of Game #8
FIRST TEAM LISTED IS HOME TEAM AND WILL WEAR LIGHT UNIFORMS
Points for seeding:  
Win-2, Tie-1, Loss-0
Tie Breaker Points Against
Sports,Bishop Basketball, Tournament, Christmas classic,Basketball
About the Writer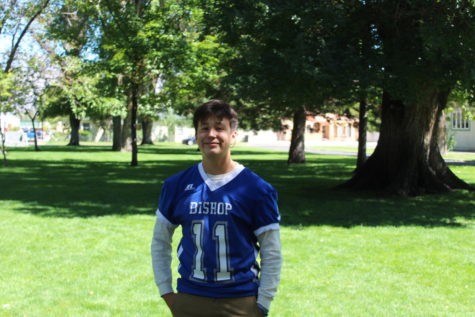 Robert Kershner, Writer
Robert is a sophomore in high school and will be graduating in 2021 from Bishop High School. He is originally from LA, but moved here to Bishop because...