Freshman Breaks Weight Lifting Record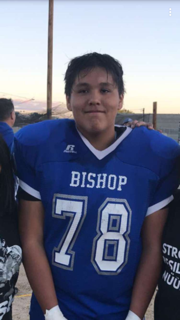 Hang on for a minute...we're trying to find some more stories you might like.
Joseph RedOwl
Joseph RedOwl is a freshman here at BUHS and is commonly called Jojo by friends and he is a member of the Bronco football team who has accomplished quite a feat. Jojo has broken the record for power cleans, dead lifts, and split jerks for freshman, lifting an impressive 200 pound power clean, an astonishing 410 for dead lift, and a solid 170 split jerk. Jojo surprisingly hasn't been lifting that long, only getting started at the beginning of the year with the football team, but Jojo has always been a big dude currently standing at 6'3'' and weighing in around 250 lbs. He wants to keep working to improve his already impressive maxes. Jojo has been playing football for one year which was his freshman year. Jojo likes to attend the 3:30 weight room because it is more convenient for him because he also plays basketball. Jojo is a great person,and although he may be intimidating, he has a big heart and is very kind young man. Jojo said "it feels good but I know I can go up way more but I'll just work on it during the off season" so he can be one of the best who stepped in the weight room and on the field.
Broncos, Sports, Bronco sports, Weight Lifting, Weight lifting records, BUHS
About the Writer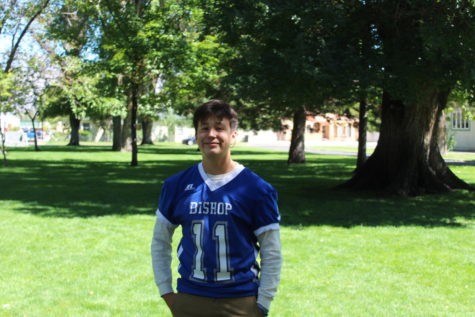 Robert Kershner, Writer
Robert is a sophomore in high school and will be graduating in 2021 from Bishop High School. He is originally from LA, but moved here to Bishop because...