12th Annual Stuff-A-Bus Food Drive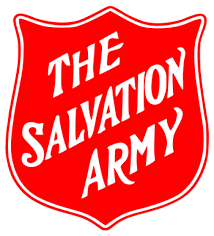 Sydney Ellis
December 7, 2018
12th Annual Stuff-A-Bus
12th annual Stuff-A-Bus was held Dec. 1 from 10:00 am to 12:00 pm in front of Bishop Kmart. With a conversation with Linda Robinson from Eastern Sierra Transit, she explained that was Bus was comply filled with donated goods.
Salvation Army and Eastern Sierra Transit have a partnership that allows them to work together and help the community. Sherry Hooper with the salvation army and Dawn Vidal and Mrs. Robinson from ESTA  are some of the many volunteers that make the stuff- a -bus possible.
From the information I received from Mrs. Robinson was that Britts diesel and the biggest donator of food items and she was very appreciative of their donations. All in all Stuff -A -Bus seemed very successful in their food drive.
Salvation Army is still accepting donations at their office  621 W Line St # 106, Bishop, CA 93514 in the Cottonwood Plaza.
Eastern Sierra Transit, Stuff-A-Bus, Salvation Army, Donations, food drive, community