JV Girls Basketball Reinstated After Year Long Furlough
Eric Lind, Assistant to Sports Editor
December 7, 2018
The Bronco JV Girls Basketball program is back after a year-long break and Coach Ben Arcularius is excited about the opportunity to "provide an environment for players to grow and find success". They had a tough first game leaving the court with a 27-37 deficit against Lee Vining. Despite this Coach Arcularius remained "very encouraged by what [he] saw", considering it was the players first High School Basketball game for the entirety of the JV roster.
During the game Rylee Arcularius scored a total of 11 points, Idalia Jimenez put up 6, both Evelina Dondero and Kayla Jackson made 4 points, and Geneva Molina scored a basket for 2 points. "The level of interest in basketball exceeded our expectations" according to Coach Arcularius and he was proud of the JV teams players because of their ability to display tremendous amounts of "toughness, unselfishness, and the ability to learn". The decision to form a JV team this year was backed by the staff of "great assistant coaches that make it possible". These assistant coaches include Shiloh Smith, Katelyne Lent, Tammy Spoonhunter, and Randee Arcularius.
Basketball,Bishop Broncos,Bishop Union,JV,BUHS Sports,BUHS
About the Writer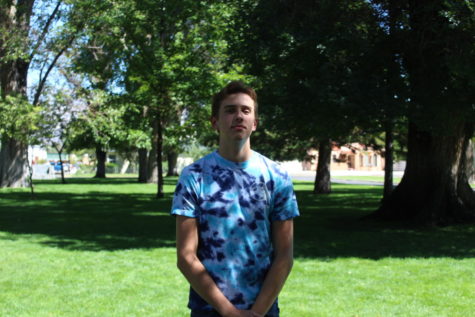 Eric Lind, assistant to the sports editor
Eric Lind, a senior at BUHS is planning to become a fish and game warden. After high school Eric is interested in attending a four year university. Two...