Wrestling
Hang on for a minute...we're trying to find some more stories you might like.
Bronco League Wrestling Kicks Off This Thursday
The Bishop Bronco wrestling team kicks off Thursday December 6th at home vs Desert High School. This is the 2nd tournament following the match at Rim of the World, where the Bishop wrestlers left with three medalists.
In an interview, Mark Mayhugh shared his experiences as a high school wrestler. Mayhugh shared that he felt very confident in this season for himself, and the other new kids who are skilled in the sport of wrestling. He said that the team desires to be winners and expects great achievements in the future. I asked Mayhugh how hard it is to cut weight for the match to weigh in at a certain class, he responded, "Cutting weight is not an enjoyable task and can be very difficult for the majority of people. Requiring a deficit in calorie intake, this leaves you hungry and very irritable throughout the day. Cutting weight takes away from your performance and in most cases is not necessary for people, especially for those who are just starting their wrestling careers. The best thing to do is to not cut weight nor eat more food but to eat how you normally do and stay at your normal weight." My final question was: What is required to drop weight? His response: "To drop weight is more than the fact of consuming fewer calories (food and beverages) but requires a lot of mental strength. You have to have the ability to sustain yourself from eating food. The worst part about cutting weight is the fact that you can't listen to your body, saying it's hungry or that it needs food, but you need to mentally get over that, a very difficult task which is the main reason that people are not able to successfully cut weight."
Bishop Wrestling team, Wrestling team, bishop bronco sports
About the Writer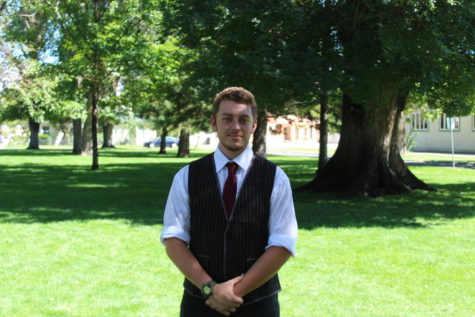 Hunter Thomas, Photographer
Hunter Thomas is a senior who plans on going into the military after high school. Though Hunter does want to go into the military, he also has plans to...