It's a Holly, Jolly Christmas Parade!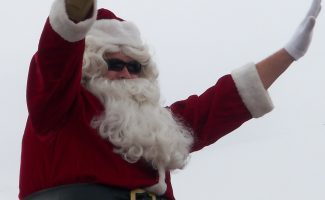 Christmas Parade
Have you ever been to the annual Christmas parade in Bishop, California? If you haven't this year is going to be perfect for anyone, no matter the age. On December 1st, 2018 starting at 4:30.  Bishops Area Chamber of Commerce is going to be helping put together the Parade by setting up the parade line-up, making them check in, and get them moving onto Main street. This is going to be starting on South Street and ending at Bishop Park.  There are going to be 45 participants and the parade is going to last about an hour, which is 10% more than last years.
This year's theme for the parade is going to be  "Christmas Down Candy Cane Lane". They are expecting to see, "many floats with lots of candy decorations.   In addition to the floats, there will be wagons, classic cars, fire trucks, walking groups, marching bands, motorcycles, ATV's." according to Tawni Thomson, the executive director of Bishop Area  Chamber of Commerce & Visitors Bureau.
The Chamber Of Commerce doesn't want you to miss out on the beautiful lighting ceremony happening at 5:30,  right where and when the parade ends. They are going to be lighting up the Christmas tree in the park, and you could start shopping for gifts early but don't forget to grab a map to get it stamped to win amazing prizes in the huge raffle. Most importantly make sure to bring your kids to Santa to make sure that he knows what they want for Christmas. Also, there are going to be multiple fundraisers happening throughout the night of lights, but during the parade as well. There is going to be free refreshments, caroling, fire rings, and so much more for everyone to enjoy.
Tags: Bishop, Parade, Community, Christmas, Lighting Ceremony, Main Street, Event, Tawni Thomson
About the Writer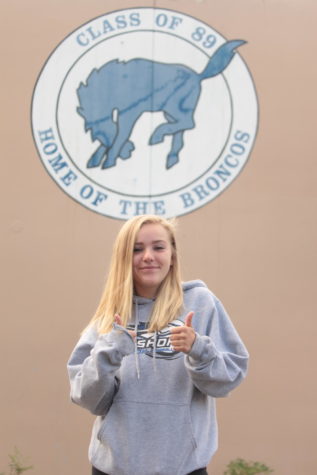 Shania Womack, Journalist
Shania Womack, a sophomore here at BUHS, is a journalist for Bronco Round-Up. Although she is not 100% sure of what she wants to do after high school,...