Insight On The Office Secretary
Hang on for a minute...we're trying to find some more stories you might like.
Wanda Summers Profile
You've probably seen Wanda Summers if you've been to the Office. However, you probably don't know a lot about her. Ms. Summers did not grow up in Bishop, but rather West Covina, California. She moved to Big Pine when she was 18 and located to Bishop in 1983. She considers Bishop her home and after 35 years of living here, that's understandable.
Ms. Summers wasn't inspired by anyone directly, and considers being hired at BUHS a blessing and a perfect opportunity. She has worked at BUHS for over 30 years or 3 decades! According to Ms. Summers, the most challenging aspect of the job is keeping up with the advancements in technology. When she first started working here, she used a typewriter.
When asked how she set out on this career path, she responded with, "I was fresh out of a college certificate program that focused on learning about computers/office procedures.  And started part-time here", said Ms. Summers. She has been working here for so long, she believes her time here could be translated into a graduate degree.
Ms. Summers went to college at Mt. San Antonio College and Cerro Coso Community College. Ms. Summers job requires a variety of skill sets, but she will not make coffee or clean windows. Ms. Summers' job is always changing and each day is different, so no day is the same. According to Ms. Summers, her co-workers and the maturing, growing adolescents are the best part of her job.
Come by the office to see Ms. Summers. Try to thank her for the wonderful job she does for our school and community.
Tags: Profile, staff, BUHS, Wanda Summers, High School, Staff Profile, Bishop
About the Writer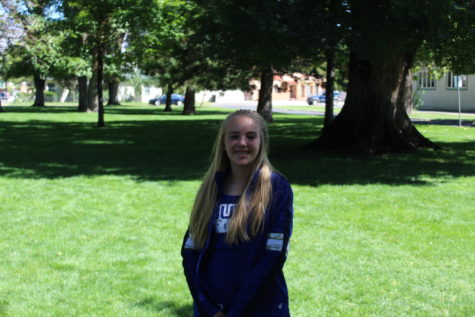 Shania Womack, Writer
Shania Womack a freshman at Bishop Union High School has the ambition to be top of her class. She came to high school and it was close to being what she...