Cross Country October 19th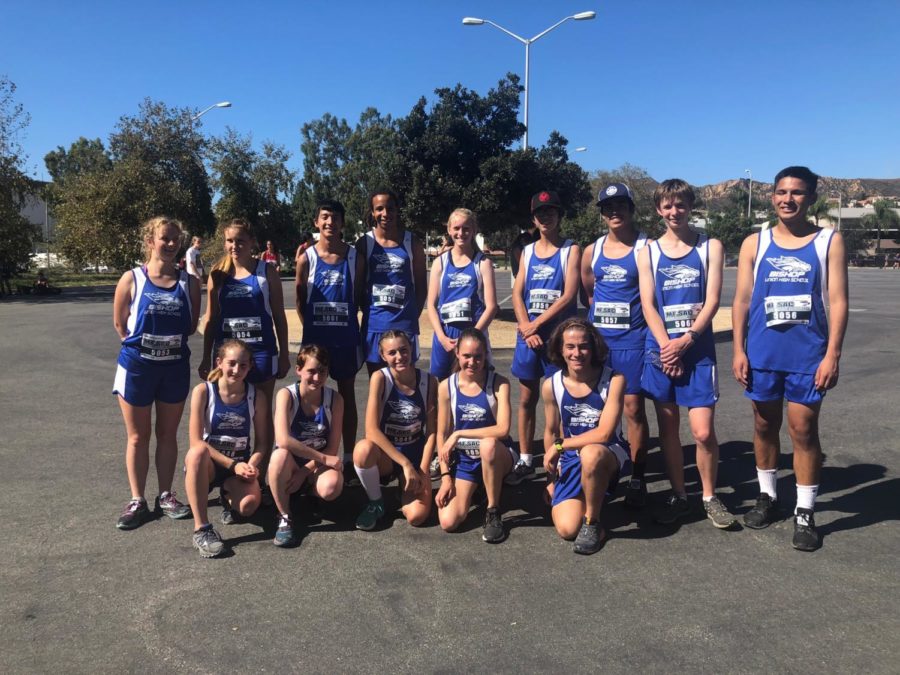 Cross Country October 19th
The varsity cross country team competed at the Mt. SAC invitational on Friday, October 19th. Rachel Fitt finished first in the Varsity Division 4 race with a 13 second lead over the second place finisher.
Sierra Burror finished in third place with a time of 20:02. The girls team score was 130 placing fourth overall. Samantha Burns placed 40th with a time of 23:51, Joy Law placed 59th with a time of 24:27, Tylar Banta placed 68th with a time of 25:11, Hayley Yarbourgh placed 80th with a time of 26:11 and lastly Lauren Wesling scored 95th with a score of 27:26.
The boys varsity team placed 16th overall with a score of 375. Martin Cruz leading for the team coming in 39th with a time of 18:20. Gabe Bell placed 6th with a time of 19:03 , Nathan Wesling placing 78th with a score of 19:25, Dominic Westervelt placing 107 with the time of 20:29, Diego Honda placed 108 and had a time of 20:29, Ezra Spoonhunter, 117 place with a score of 21:10, and Owen Omondi placed 120 with a score of 21:34.
The team had four freshman on the boys varsity team, and the coach Heidi Eldridge was very impressed to see the "young runners run with some of the best."