Moving Up: JV to Varsity
Hang on for a minute...we're trying to find some more stories you might like.
Bronco Varsity Is Gearing Up For the Homecoming Game
Bishop Union High School's Varsity Football has had some changes occur. If you go to a football game you will see some new faces on the field. This is because a select few JV players were moved up to Varsity. I interviewed one of the players who has been moved up, 9th grader Deekon Trim. Trim referenced the emotional response he had to finding out he was moved up. Trim felt shocked and experienced a euphoric sense of joy.
In addition to the players feeling emotional, the parents of the players also felt a mix of joy and pride. Trim elaborated on the process of him finding out, saying that he wasn't confident that he would be moved up, but he was excited to play for the Varsity team on the field. When asked how Varsity differs from JV, Trim said, "Varsity is more advanced with more technicality complicated plays and everybody is way more serious at practice."
As a Freshman, Trim doesn't have loads of experience playing high school Football, but he believes he is ready to meet the challenges that come with being on varsity. Trim believes he was moved up because of his athleticism. If you want to see Trim and some of the new players take part in Varsity, then come on out to see Bishop Bronco Varsity take on Cal City Ravens on October 26th. 
Tags: 2018 football season, BUHS, BUHS 2018 sports, bishop union high school, Bishop High School Varsity Football, Bishop Union High School JV Football, Deekon Trim
About the Writer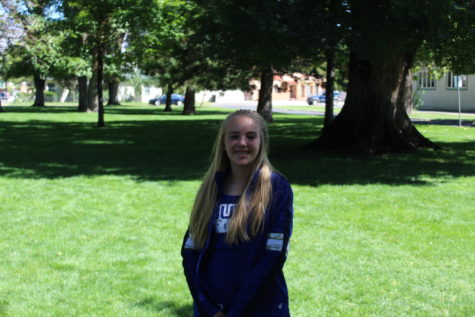 Shania Womack, Writer
Shania Womack a freshman at Bishop Union High School has the ambition to be top of her class. She came to high school and it was close to being what she...