Mathletes Travel to Tehachapi
Hang on for a minute...we're trying to find some more stories you might like.
BUHS Mathletes First Meets at Tehachapi on 9/12/18 and 10/3/18
The Mathletes teams this year consist of 6 Varsity team members and 11 Junior Varsity members. These Mathletes are dedicated to improving and most of all having fun this season. To start off the Mathletes season, both Varsity and JV teams traveled to Tehachapi for their first meet.
The Varsity team traveled on September 12, 2018, where their first meet took place at Tehachapi High School. The six teammates came home with a 3rd place team finish with a total of 22 points at the end of five rounds. An individual award was awarded to Jennifer Velazquez for 3rd place with a total sum of 7 points of 10.
The Junior Varsity team traveled to Tehachapi on October 3, 2018 for their first meet and finished with a 2nd place team finish. Individual awards were given to 7 of the 11 team members. 2nd place individual awards were given to Clara Place, Garret Wesling, Braeden McGrale, and Lyndsey Rowan, all scoring 7 points; a 3rd place individual award was given to Kai Cokeley with 6 points; and 4th place individual awards were given to Jordan Cooper and Owen Hildenbrand with 5 points each.
About the Writer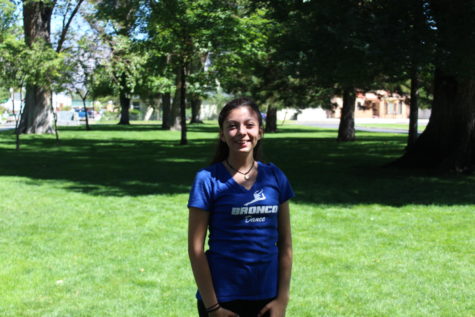 Sofi Hernandez, Editor
Sofi Hernandez is a senior in High School and is on her way to becoming a famous theatre and television producer. Sofi has always had a passion for theatre...