Kathleen Stout Interveiw
BUHS Counselor
Kathleen Stout has been the Freshman/Sophomore guidance counselor for the past 8 years.  She is one of the two counselors at this school, working alongside Lara Andersen. 
Ms. Stout grew up in Bishop, California and although she struggled with school she pushed through and ended up going to college. Her mom was a counselor at the school and played a major role in Ms. Stout becoming a counselor.  When asked about her motivation she said, "I had great parents that supported me and help me navigate school but during this time I saw how hard it was on other kids that did not have the support. "
She decided to major in psychology and Criminal Justice with a Minor in Sociology. While in college she would volunteer at group homes and very quickly, she fell in love with working with children. After graduating she volunteered at Jesuit volunteer core to help refugee children.
When asked about why she decided to become a counselor she said, "During grad school, I worked at an alternative high school. There were 400 students and 300 of those students where considered unaccompanied minors, meaning they couch surfed, live on the streets, or in group homes. I learned so much those years and feel deeper in love working with struggling teens. So after graduating I come home on summer break got a job with Inyo county mental health and then a job came available at the high school and the rest is history."
BUHS, Counselor, Profile, school, staff, bishop,
About the Writer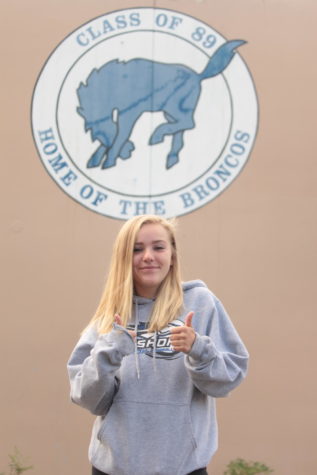 Shania Womack, Journalist
Shania Womack, a sophomore here at BUHS, is a journalist for Bronco Round-Up. Although she is not 100% sure of what she wants to do after high school,...