Only 2 Seniors, but 5 Freshmen
Hang on for a minute...we're trying to find some more stories you might like.
How the Bronco Volleyball Squad Has Dealt With Their Young Roster
There are 5 freshmen on Varsity volleyball. It is rare to see freshman on varsity, let alone 5 of them. Not only is it shocking to see that there are 5 freshmen (Mary Suver, Mercedes Jahn, Angie Lent, Idalia Jimenez, and Haven del Giudice), but maybe even more so that there are only 2 Seniors on the team; Sydney Frigerio and Danica Thornburg.
Coach Linda Frigerio said, "Grade doesn't matter but having half the team so young definitely affects the team, this is the smallest amount of seniors I have ever had."
Coach Steven Park said, "If they demonstrate the skill set, they deserve the spot regardless of the grade, although the seniors bring a level of maturity that others might not."
Mary Suver plays the outside hitter and says "That it is a bit challenging to play on varsity." She has been playing since second grade.
You can go see the freshman play on varsity at the home game against Cal City on Tuesday, October 9, 2018. On Thursday, October 11, 2018, volleyball has an away game at Boron.
Seniors, Freshmen, Volleyball, Bronco Volleyball, Broncos, BUHS
About the Writer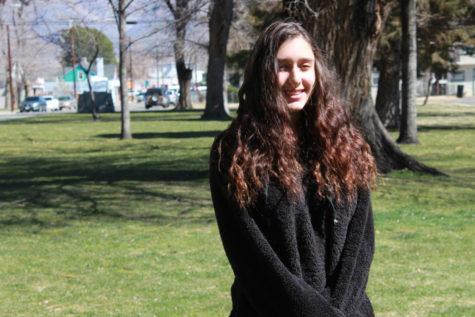 Jessica Zemel, Writer
Jessica Zemel is a Junior at Bishop Union High School. Jessica is interested in studying at University of Riverside California or University of San Bernardino...