Broncos and Books
Hang on for a minute...we're trying to find some more stories you might like.
Brand New Book Club at BUHS
Bishop Union High School's new book club started by Mrs. Tonseth, is welcoming all students who have an interest in reading to join. A book club is such a popular club that it is a surprise that we haven't had one yet. Now that we have a book club, it is a great opportunity for students to get involved.
One of the most welcoming things about this new club is that there is no amount of reading skills needed to enjoy it. Some people are hesitant about joining a club because they don't know what will be required of them, but most people know what comes along with being in a book club.  It is common knowledge that in a book club you get a book, read it, then discuss it with a group. This is also just a regular book club so students who are nervous about doing things out of their comfort zone know what to expect while still getting involved.
The Broncos and Books club has only had one meeting and already has 10 members. After their recent vote on what book to read they chose "Alice in Zombieland"  by Gena Showalter. They vote on what book to read by having everybody write their favorite book down and putting it in a hat. They pick a couple of the books, and then have the members vote in their favorite one. This gives students opportunities to share their favorite books with others.  
Not only is this club a great way for kids to step out of their comfort zone and join a club, it also gives them skills that can be used in everyday life. Analyzing and discussing a book can help people better explain things. Some students don't read often, so the club could be a great way for them to build their reading skills. The Broncos and Books club is a great way to socialize, learn, and get involved.  
BUHS, Broncos and Books, books, broncos, Highschool, club
About the Writer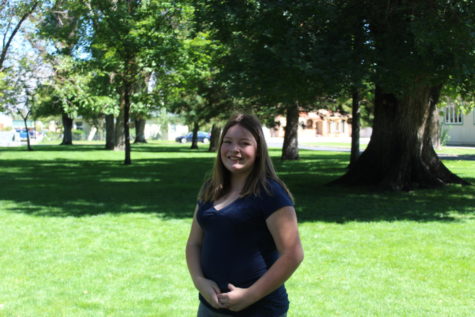 Allison Birkhimer, Assistant to the News Editor
Allison Birkhimer is a freshman at Bishop high school who is inspired to become a  lawyer. She's piqued interest in law because she can build a strong...