NIHD's "Shaping the Athlete Within" Presentation
Hang on for a minute...we're trying to find some more stories you might like.
Northern Inyo Healthcare District Holds Presentation for Student-Athletes
This Thursday, October 27th, there will be a presentation held in the Carl Lind Board Room by the Northern Inyo Healthcare District at 6:30 pm. At this presentation, there will be four healthcare experts that will talk about the importance of an athlete's health and the precautions that can be taken to ensure a fun and safe game season whatever sport it may be.
The four healthcare specialists and invited guest speakers include:
Richard Meredick, MD, NIHD Orthopedic Surgeon
Colleen McEvoy, C-PNP, NIHD & Bronco Health Clinic
Denice Hynd, RD, NIHD Registered Dietitian
Simone Mata, DPT, NIHD Physical Therapist
They will be open to any comments and answer any questions or concerns the public has.
Bronco Athletics, Sports, Presentation, NIHD, Bronco Health, Student-Athletes
About the Writer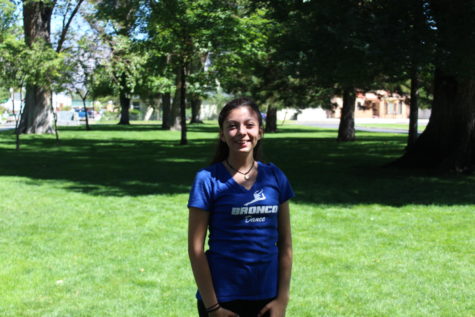 Sofi Hernandez, Editor
Sofi Hernandez is a senior in High School and is on her way to becoming a famous theatre and television producer. Sofi has always had a passion for theatre...