From Moose to Mules
Interview With New Teacher, Ms.Glaser
Ms. Glaser was recently hired to be a Biology, Earth Science, and 9th grade AVID teacher at Bishop Union High School. August 16th was Ms. Glaser's first day at her new job, becoming a member of the BUHS staff.
Ms. Glaser grew up in Moose Pass, Alaska. She described it as beautiful. She stated there were lots of mountains, glaciers, moose, bears, and orca whales.
She went to school at Stanford University in California earning a major in Earth Systems. Before moving to Bishop, she was a teacher in Oakland, California and Henderson, Nevada. When she was asked why she decided to become a teacher she replied with, "I enjoy getting to know my students and spending time with them. Doing science together is fun – especially when students stick with a problem until they figure it out!" She had also said that everyone at BUHS is super friendly.
To learn more about Ms. Glaser I surveyed some of her students to see what they think of her. I asked multiple students the same questions, and although their responses differed, the majority of the students had a positive outlook on her ability to teach. One of her students, Skyler Hosch was asked if she thinks her class will help her later in life  and she said, "For me personally, I think it will positively affect my life as an adult because whenever I am older I would like to be some sort of doctor. I feel like science and Biology are important subjects for a career in the medical field."
BUHS, New Teachers, Ms Glaser, Biology, AVID, Earth Science
About the Writer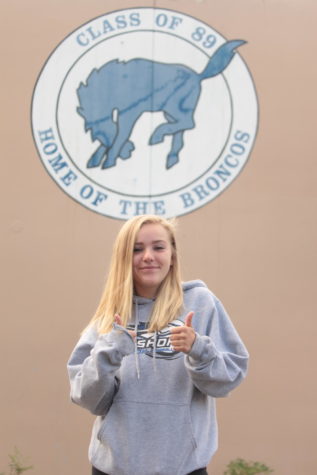 Shania Womack, Journalist
Shania Womack, a sophomore here at BUHS, is a journalist for Bronco Round-Up. Although she is not 100% sure of what she wants to do after high school,...