A Spooktastic Adventure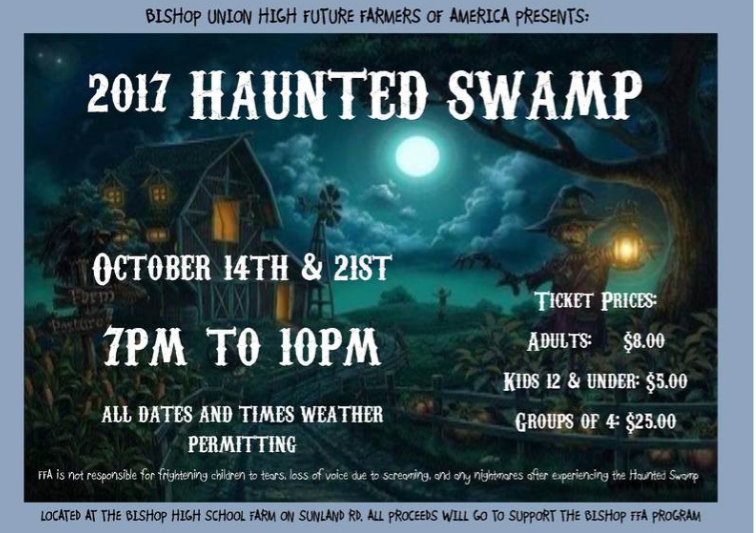 Pumpkin Patch and Haunted Swamp
The 2018 Pumpkin Patch and Haunted Swamp are almost here! At the pumpkin patch, FFA encourages you to come and join some of the exciting activities such as a pumpkin patch, a bake sale, a corn maze, a craft & pie booth, stick horse races, wheelbarrow races, cow pie bingo, a petting zoo, a fall photo booth, a farm hayride tour and so much more.  It's all set to take place at the BUHS school farm!
On October 13th from 11am-8pm, you can do all of these things. This is going to be located at the school farm on Sunland road. All money earned will go to the FFA of BUHS. Come to support the FFA's 8th annual Pumpkin Patch.
At the haunted swamp, you will be promised a spooktastic ride as you wander through the scary farm! Only $8 for an adults, $5 for a child, and $25 for a group of 4. This will be happening on Sunland Road on October 13th and the  20th from 7pm to 10pm.
As a warning, FFA tells its customers "FFA is not responsible for frightening children to tears, loss of voice due to screaming, and any nightmares after experiencing the Haunted Swamp."
FFA, Pumpkin Patch, Haunted Swamp, Activity, Fun for Kids, Fun In the Dark, Scary
About the Writer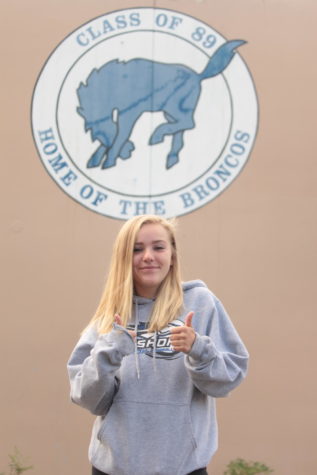 Shania Womack, Journalist
Shania Womack, a sophomore here at BUHS, is a journalist for Bronco Round-Up. Although she is not 100% sure of what she wants to do after high school,...