Broncos take a *DUB* from Ontario Christian
Broncos take a win from the Ontario Christian Knights with only 6 Points.
Hang on for a minute...we're trying to find some more stories you might like.
Bishop Union Football Vs Ontario Christian
The Bishop Broncos clashed with the fierce Ontario Christian Knights in there first game of the season. The Broncos won 6 to 0 with a touchdown by Luke McClean. Both teams defenses did extremely well.
Throughout the game both teams defenses were amazing.  With tons of stops along the way.  The defenses were so good the game was scoreless into the third quarter. Coach Beall and Matteson of the Broncos must be very proud of there defense.
Coach Paul said "I am extremely pleased with the overall team effort our defense was fantastic offensively we need to finish drives, but over i am ecstatic with the athletes efforts." about the Ontario Christian game.
Football, Bishop Bronco Football, high desert league football, Bishop High School Varsity Football, Bishop Broncos, Broncos Vs Ontario Christian
About the Writer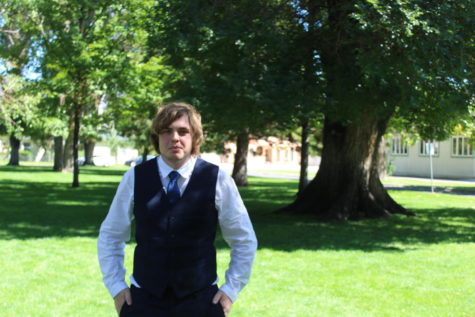 Tyler Beadle, Writer


Tyler Beadle wants to become a business owner and has already started, making thousands a month. Depending on the month he has made over 3 to...