Cavs vs Warriors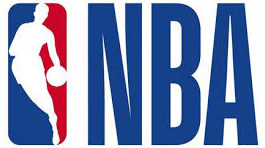 Hang on for a minute...we're trying to find some more stories you might like.
NBA Finals have been crazy so far.  We have seen players making history and some great moments.
In the first game the Cavs and Warriors went into OT.  The Cavs were down 1 with about 4 seconds left in the 4th quarter George Hill, player from the Cavs had 2 free throws coming up he made the first one which tied up the game and then missed the second one the Cavs shooting guard JR Smith got the rebound and he had an easy layup but decided to dribble the ball out past the 3-point line Lebron was telling him to shoot he passed it and the buzzer went off before the Cavs could get the shot off and JR said to Lebron "I thought we were ahead".
After that the Warriors and Cavs go into OT and the Warriors woke up and beat the Cavs by about 12 in OT. Klay Thompson and Tristan Thompson got ejected from the game about 10 seconds left in the game and Draymond Green got a technical for getting in a fight with Tristan Thompson.
Game 1 went to the Warriors then we go into game 2 and the Warriors put on a show in there Home town Stephen Curry, Kevin Duran and Klay Thompson combined for about 50 points in the first half. Stephen Curry was electric, pouring in a finals record nine 3-pointers as part of a 33 point effort following him we have Kevin Durant with 26 points then we have Klay Thompson with 20 points. Next two games will be in Cleveland and Lebron and his team hoping to get two wins at home to tie up the series 2-2.