NBA Finals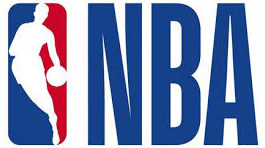 Hang on for a minute...we're trying to find some more stories you might like.
The playoffs has come to and end and its time for the NBA Finals. All the teams played great and the playoffs were nothing like we have ever seen before. The last four teams put up a great fight in the East and West.   The ones fighting for a Finals spot in the West were the Golden State Warriors and the Houston Rockets and it came down to game 7.  It was a great game the Houston Rockets had home court advantage they put up a good fight against the warriors but couldn't pull through with the win the Golden State Warriors were hungry. Houston Rockets played great the first half but fell apart the second half but they also didn't have there other star player Chris Paul because of a pulled hamstring in game 6 so that was a big loss for Houston.
In the East it was Boston Celtics vs. Cleveland Cavaliers and Boston Celtics had the home court advantage but it didn't matter to Lebron James.  Lebron put on a show like always and he carried the Cavs to a win in game 7 and a trip to the Finals to go up against the Golden State Warriors for the 4th consecutive time. The cavs are going to have to work hard if they want to beat the Warriors in the Finals.  I don't know if they'll be able to do it but that's why they play the game. My money is on the Golden State Warriors.  I think the Cavs will be lucky to get 1 win.