Boston Celtics Road to Finals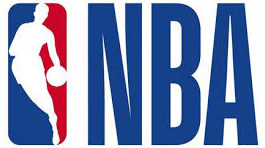 Hang on for a minute...we're trying to find some more stories you might like.
Boston Celtics Road to Finals
Boston's 114-112 victory in game 5 of the Eastern Conference semifinals on Wednesday sent the Sixers home and the Celtics to a conference finals rematch against the Cleveland Cavaliers. They refused to allow Philadelphia stars Joel Embiid and Ben Simmons to dominate the way they have been. Celtics have a tough team up next and they're both evenly matched but do the Boston Celtics and their Star Rookie Jayson Tatum have what it takes to beat the Cavs to make it to the Finals. Me personally i think that the Celtics and Cavs game will go to game 7 and Celtics going to the Finals. Then we have the Warriors and Rockets playing to go to the finals as well and i think that game will go to game 7 as well but i have the Warriors going up against the Boston Celtics and the Finals game i think the Warriors will take it but you never know the Celtics are hungry and want that finals championship.
The teams that are left are Cavaliers vs Celtics and Warriors vs Rockets in the Finals I think it's gonna be Boston Celtics and Golden State Warriors.