Bronco Baseball Gearing Up For Yerington Tournament
Hang on for a minute...we're trying to find some more stories you might like.
Varsity Boys Heading Into Yerington After Win Against Mammoth
The Broncos have gotten off to a good start in their season, beating the Huskies 9-2 here at home. Justin Yates had a phenomenal start on the rubber, and Brodie Maloney played a big part in getting the Broncos their nine runs. The boys will play their next game at 9:45 in the Yerington Tournament against the Tonopah Muckers, and then they will take on Dayton Dust Devils at 4:45 (Yates will get the start). On Saturday, the boys will begin their double header by playing the Yerington Lions, and will end the tournament by facing off against the South Tahoe Vikings, so make sure to wish the boys luck before their games!
Broncos, Bronco Baseball, Baseball, Varsity Boys, Yerington, Yerington Tournament
About the Writer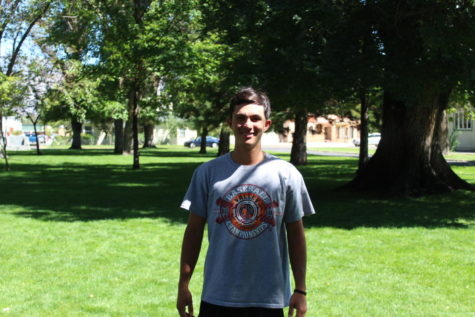 Matthew Rosga, Sports Editor
Matthew 'Rosga' is a senior at Bishop Union High School, as well a journalist for the 'Bronco Roundup' who has aspirations of being a Major League...