Dazzling and Catchy; The Greatest Showman Review
Hang on for a minute...we're trying to find some more stories you might like.
This movie was absolutely dazzling, full of energy, and fun! I have to admit that the plot is nothing special and often predictable at times, but that is not what makes this movie good. The movie's soundtrack is what I think really brought the whole show together. With a talented cast and great songs, with an admittedly cliche moral, this movie is well deserving of the hype.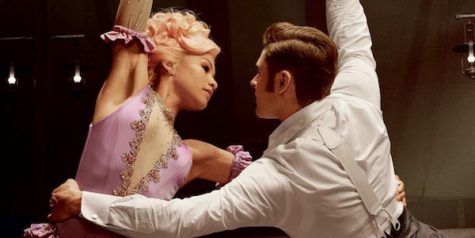 Chemistry! Anne and Phillip are falling for each other in the air. Photo by 20th Century Fox.
SPOILERS AHEAD! Let's start of with the positives. I would definitely have to say that the soundtrack is what wowed me the most in the movie. My favorite songs would have to be "A Million Dreams," "Rewrite the Stars," and "Tightrope." Benj Pasek and Justin Paul who have also done the music for Oscar winning, La La Land, and the Tony winning Dear Evan Hansen, continue their success with the soundtrack for The Greatest Showman.
This song gets stuck in your head for days! It's so catchy and tells the story of P. T. Barnum and his future wife Charity, and their journey to be together and achieve their dreams. The voice of young P. T. Barnum, Ziv Zaifman, has a truly angelic voice and I believe he will go far in his career based on this performance.
This song is both heartbreaking and beautiful. This song follows the characters of Phillip and Anne and their struggle to be together. Phillip can't see why they simply can't fall in love just like every other couple, while Anne reminds him of the cruel reality of their situation. Anne is African American while Phillip is white. Zendaya and Zac Efron come from two different generations of Disney, which weirded me out at first, but their characters have undeniable chemistry, as shown in this song.
This is one of the more underrated songs from The Greatest Showman. Here, Charity tells the tale of her and Barnum's promise to each other and how he broke this promise. This song is absolutely heartbreaking and Michelle Williams has a stunning voice. Charity has had a life of luxury and it didn't make her happy, so she is excited to follow Barnum in his adventures as long as they're together. But Barnum always wants more and what he has is never enough. He promised to catch Charity when she fell, but here, Charity is alone atop of a tightrope they used to share. Brilliant lyrics and a lovely voice to match.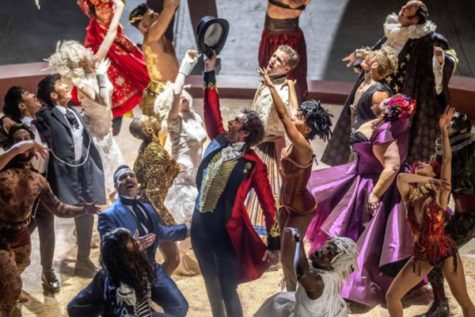 This is the Greatest Show! P. T. Barnum is the ringleader of this circus. Photo by 20th Century Fox.
The choreography for this film was also fantastic. Hugh Jackman and Michelle Williams had a wonderful dance sequence during "A Million Dreams" that personally blew me away. All the dance sequences were full of energy, especially during "The Other Side." My personal favorite choreography was during "Rewrite the Stars." Throughout this song, Anne takes to the sky as she practices for the show for her trapeze act. Phillip tries to pull her down to him and she just keeps going up. Eventually, Phillip takes to the sky as well. This is a beautiful moment and the couple shares a special world in the sky. However, at the end of the song the couple returns to the ground and Anne walks away from Phillip, showing how they could only be together in their own world, but they don't have their own world. In this world, racism is the societal norm and they can't be together. This entire dance symbolizes the relationship of Phillip and Anne, which is simply brilliant.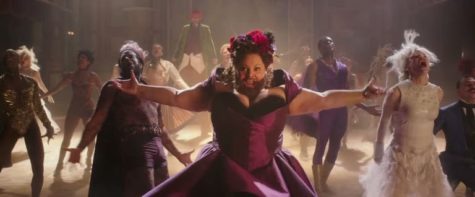 I Am Who I Am! Lettie refuses to fade into the background. Photo by 20th Century Fox.
The plot is nothing special. It tells the tale of a man who goes from rags to riches who makes some mistakes along the way and eventually realizes that he doesn't need money to be happy. The main message of the movie is to embrace who you are, which is a fairly cliche message, but still a good one. "This is Me" is definitely the anthem of the movie and left me feeling empowered. While this movie isn't like nothing I've ever seen before, it is still a fantastic movie with a good message.
One of my main gripes about the film is that we didn't get to see that much about the performers. I understand that this movie is supposed to be all about P. T. Barnum and his life, but I still would've liked to learn more about the performers in the circus. The Bearded Lady, Tom Thumb, and Anne Wheeler got the most screen time out of the circus performers, but that still wasn't enough screen time for me to get to know them. The Bearded Lady even said that a majority of the performers were abandoned by their parents for being "freaks" so the circus was the family they never had. I would've liked to know how these people have lived their lives.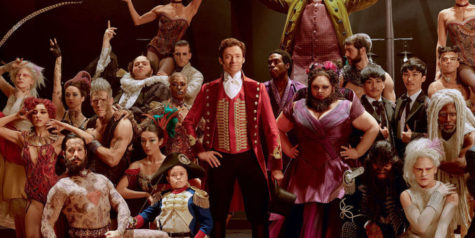 The Circus is in Town! This circus is full of people of all shapes and sizes. Photo by 20th Century Fox.
Overall, I give this movie 9/10 stars. It wasn't the most original plot, but if it works, it works. With a star studded cast, amazing musical numbers, fantastic choreography, and great energy, The Greatest Showman is a winner. Did you see this movie? What did you think? Let me know in the comments down below!