Football Season's Early Start
Hang on for a minute...we're trying to find some more stories you might like.
Football Starting Sooner
This years 2018 Football season will be starting a week sooner, but why? The CIF Central Section has decided that the season in this section will be starting on July 23rd which is a week earlier than previous Seasons. This also means that the Practices, games and scrimmage will be a week sooner and the season will end a week sooner so it will not be longer than previous seasons.
The pre-season scrimmage will be held on August 10th, the first regular season games are set for August 17th and the opening round of playoffs will be on November 2nd.
Interview questions with head coach Arnie Palu
How do you feel about the football season start date being moved up one week?
"For me it's not a big thing, we still have the same number of games, practices and scrimmages is just a week sooner"
Since it will be during the summer do you feel it will affect the players attendance?
"Potentially it could but hopefully we've let people know early enough so they can adjust their summer plans and vacations to be ready for the start of fall camp."
Since the season is starting sooner will the first game be a week earlier also and does it mean the season will end a week sooner?
"Yes everything was pushed back a week even the start of playoffs."
What do you think the players responses will be to the early start date?
"I would hope they would be excited about starting a week early because it doesn't necessarily mean the season is longer just starts sooner."
If you have any questions about the early start or season to come be sure to contact Coach Palu at [email protected]  
BUHS, CIF Central Section, CIF, Bronco Football, Arnie Palu, 2018 football season,
About the Writer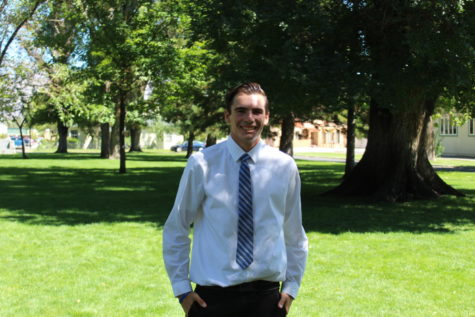 Hunter Beall, Assistant Sports Editor
Hunter Beall is a Senior at Bishop Union High School and has big plans for himself after he graduates. Hunter would like to enlist for four years after...