Senior Profile on Harvey Griffiths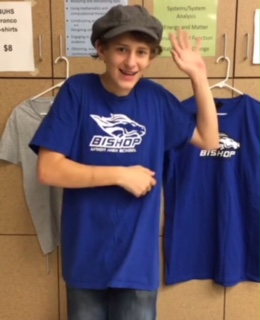 Hang on for a minute...we're trying to find some more stories you might like.
It's safe to say that Harvey is a tad bit stressed about living on his own with the expenses, but he sure does show his excitement about graduating! Take a look at Harvey Griffith's interview…
Q: Where do you plan on going to college and/or after highschool?
A: I plan on going to any of the UC's or (hopefully) University of Nevada. Nothing really planned in terms of majors but I'm leaning towards tech.
Q: Will you be moving?
A: Yes definitely, I'm not staying in Bishop a minute longer than I have too. 
Q: What will you miss most about Bishop?
A:  I guess I'll miss the familiarity, and the whole "living here for my whole life" thing is going to be hard to get over, but hey, i'll be able to drink, eat and do whatever I want in college so WHHHHOOOOO!!!
Q: What are you most excited for after graduation?
A:  after I grad. I'm most excited to go the Europe trip, but I'm assuming just in life in general. I'm a little excited for just the whole "new" thing: car, house, (they may be the same thing as far as I know), job, community, life, etc. etc
Q: What is your biggest fear for after graduation?
A: My biggest fear is ******* EVERYTHING!!!  the car, the house/dorm, the job, money, food, roommate, social life, do I bring my bike, can i bring my bike, am i going to have enough gas to get there, am I going to learn everything or is it going be gone the day I learn it while I play some game???? *sigh* there is going to be many many many things to look after and to do when I go out in the world and my biggest fear is that I'm not ready for it.
Q: Do you feel prepared for college?
A:  See question 5.
Q: What career do you want to pursue?
A:  I'm not sure yet. I haven't done much research into careers yet mainly because I don't know what I wanna do. I always wanted to do robots, not sexually, and so maybe that is something I could go for if you have to put something down.
Q: Why this career?
A: Childhood dream always fantasized me. Call it a childhood will to conquer the world with an army of Gunbots beside me that is a robot literally made out of guns. With robots, anything they did was cool, and they always looked cool.
Q: Where do you see yourself in 10 years?
A:  I don't like being asked the questions, being in success 101 through 4 years drove to loathe this kind of question. But if I have to answer it, I guess I see myself on a path that is sustainable enough to not have to have the fear mentioned in question 5.
Q: How will you want Bishop Union High School to remember you?
A: Why should I care? for in a few short generations i'll be forgotten like a breeze on the wind. if you really want to remember me, build a statue of me, then I can be remembered for that much more for having a statue. yeah, that would kick a**.
About the Writer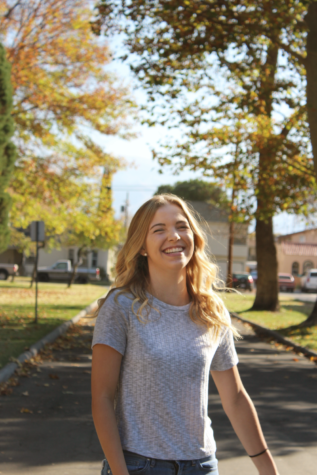 Taylor McCormick, Writer
Sophomore and writer for Bronco Roundup.

Favorite color is pink.