Bronco Girls Hit Rough Patch in Season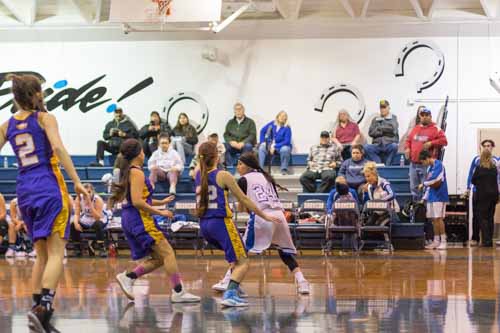 Matthew Rosga, Assistant to the Sports Editor
January 18, 2018
Hang on for a minute...we're trying to find some more stories you might like.
Lady Broncos Losing Streak Extends to Four Games
The Lady Broncos have hit the skids since the halfway mark in their season. The girl's 71-30 loss brings them to their fourth consecutive loss and brings their league record to 0-2. The girls struggled throughout the entire game, unable to score more than 11 points in one quarter. Rosamond was able to jump out to an early 15-5 lead and extended the lead to 34-14 by the end of the first half. The third quarter was the worst for the Broncos as they were outscored 27-5 in the quarter before finally falling by a final score of 71-30.
The top scorers for the Roadrunners were Sophomore Sarai Bonilla, who had 18 points on the day, Freshman Jazmine Borrego who had 15 points, and Senior Briann Brazill and Sophomore Hannah Grimes who each had 14 points in the game.
The girls will look to snap their losing streak and avoid the sting of defeat when they take on the Desert Scorpions on the road this Friday, so wish them luck!
Lady Broncos, Broncos, Basketball, Broncos Basketball, Bishop, BUHS