Kanyon "Rad" Martinez
Hang on for a minute...we're trying to find some more stories you might like.
First senior profile I will be posting is Kanyon Martinez. He shared with me, his thoughts, and answered questions about graduating.
Where do you plan on going to college?and or/ after high school
Why this college?
I talked about it with my uncle and cousins who went there in the past and they said it is a great college. My other choice was a college in Arizona, but it would be even harder because I am out of the state and it'll cost more. It'll be easier for housing but more for schooling if I were to go to Arizona.
What will you miss most about Bishop?
I'm gonna miss everything about Bishop, I've grown up here my whole life. I'll miss the mountains, the people, my family, and my friends.
What are you most excited for after graduation?
Gettin' out of Bishop. I'm sad but definitely excited.
What is your biggest fear for after graduation?
Do you feel prepared for college?
Why not?
Socially I am not prepared and I'm not really worried about the academic part. I'm scared of not being able to pay for school too
Why do you feel not socially prepared?
I have one person to go with, I'll have to meet new people and i'm taking care of myself without my parents being there. I am not ready for the real world. There is so much more to think about, you have to be careful with what you do.
Who are you going with? And Why?
I am going with Edward Lomaquaha Piper, we've been planning it out since the beginning of high school pretty much. Now we are fully committed and we are going to be studying the same major. Getting our AA degree and becoming firefighters.
What career do you want to pursue?
Why this career?
Just something I've looked into.
How do you want people to remember you a Bishop Union High School
Being a good basketball player.
Where do you see yourself in 10 years?
I plan on staying in Santa Cruse or moving closer to my uncle in Arizona, or living in Riverside.
About the Writer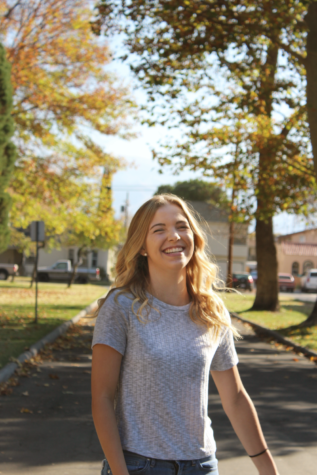 Taylor McCormick, Writer
Sophomore and writer for Bronco Roundup.

Favorite color is pink.