PUMPKIN CHAMPION COSTUME CONTEST WINNER: JUSTIN YATES!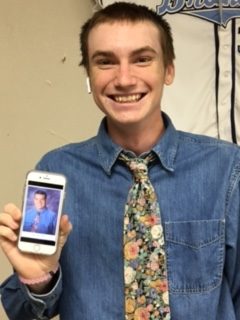 Hang on for a minute...we're trying to find some more stories you might like.
Congratulations to Justin Yates, who dressed up as young Mr. Palu! His name will be joining Kai Castilla's on the Pumpkin Champion plaque!
Here's a big shoutout to the second-place team, Averley Haye (Deb Bradshaw) and Rylan McGrale (Napoleon Dynamite)!