BUHS vs Vasquez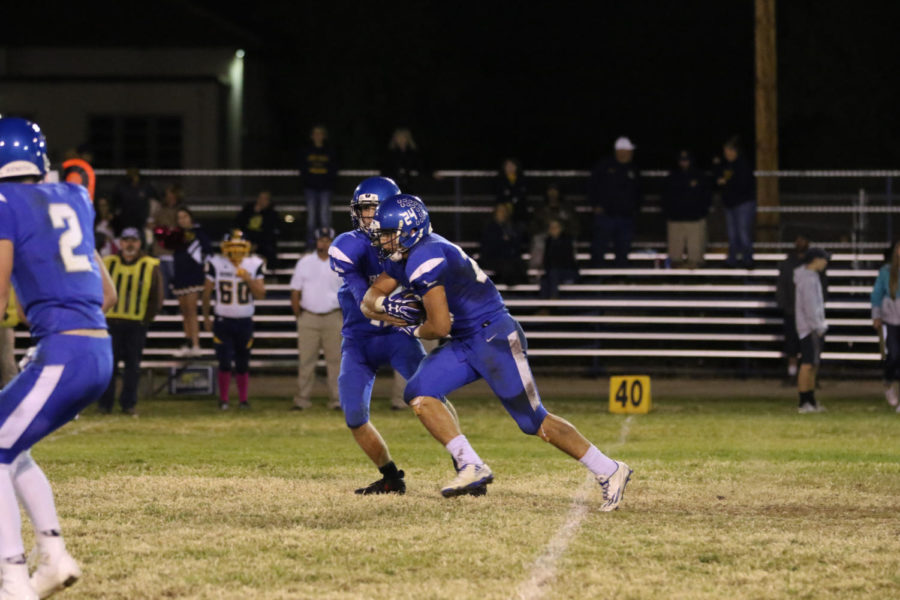 Justin Yates, Sports Editor
October 23, 2017
The Broncos Cream the Mustangs
The Bishop Broncos played the Vasquez Mustangs. Bishop won quite easily with a lopsided 60 – 14 win. Bishop was firing on all cylinders but Senior Mike Molina was the overall MVP of the game as he had 18 carries for 173 and 4 touchdowns and defensively had a total of 7 tackles.
Luke McClean was named offensive MVP with  5 completions for 61 yards and two touchdown.  The Sophomore also added 109 yards rushing on 13 carries.
The Broncos defensive mvp was Junior Patrick Flanigan who recorded 4 solo tackles.
Senior Hunter Waasdorp was named special teams MVP for a quality night at the long snapper position.
Bishop returns to High Desert League play with a trip to California City Friday.  Bishop's record now stands at 4-4.   
Bishop, High school, Broncos, Football, Vasquez, Mustangs