Ryker Eropkin Senior Profile
Senior at Bishop Union High School Ryker Eropkin plays for the golf team. Eropkin practices all week long, 5 days a week to sharpen up his skills. I got to ask him a couple questions, one of the questions I asked was how has it been going even though you guys do not have any competition or matches?
Eropkin said "It's been okay as far as competitions go.  We've been playing against lots of adults so it's good to at least have some competition."
I also got the chance to ask him who his favorite coach was through his high school career was and he said,  " My favorite coach by far is our present one, Mr. B.  He actually knows a lot about golf and helps everyone".  Eropkin will be attending Cerro Coso Community College in the fall. 
The team has a qualifying round in an attempt to make CIF, the team will have to shoot an overall score of 475 to be able to make CIF playoffs. 
BUHS Sports,BUHS Golf, Ryker Eropkin,Golf , Senior, Athletics
About the Writer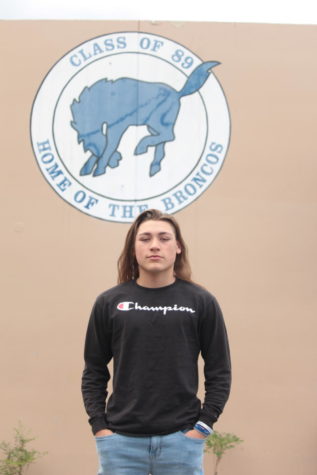 Clay Omohundro, Sports Staff
Clay Omohundro is a senior this year and will be starting quarterback for the Bishop Union Varsity football team. He likes to train, workout, and play...