How Has the Pandemic Changed Mammoth Mountain's Winter Season?
How Will The Pandemic Affect Local Ski/Snowboarders?
While this winter has started out differently than most, recently a new abundance of snow has fallen and the ski/snowboard season is ready to begin. However, Covid-19 has required Mammoth Mountain to enforce certain rules in order to keep a safe environment for the people on the mountain. I had the pleasure of interviewing two students at Bishop Union High School, Brandon Buck, and Blake Winzenread to get their input about how the new enforcements have changed the mountain.
First, I interviewed Brandon Buck who is currently a Junior at Bishop Union High School. Buck was a member of the high school ski team for both his freshman and sophomore years. However, the pandemic, delayed start, and new requirements have altered his decision and he will not be returning rather just freeskiing this year. Buck explains that some of the new rules are "social distancing while in the lift lines, a mandatory mask wear, and this year only a limited number of people are allowed on the mountain each day" he says "if anyone fails to follow these rules they can be kicked off the mountain." 
One of the biggest challenges Buck has faced is being unable to buy a ticket at the lodge. To obtain a pass, the mountain is making you reserve a spot in advance. He explains "I planned to go skiing a few days ago, but the ticket booth would not sell me a ticket because they were all sold out or reserved already so I left and went to June Mountain in hopes they weren't sold out also." In previous years, the mountain never sold out of tickets, and no matter how busy it was, you could always get in. This year you must plan accordingly which is always risky for many factors such as the weather or crowds.
Buck explains that "besides all the changes I still can't wait to ski in the new snow that has fallen." 
Next, I interviewed Blake Winzenread, a freshman at Bishop Union High School. Winzenread will be a first-year member of the Bishop High School snowboard team. However, with the recent covid requirements, the ski and snowboard teams have a delayed start and will be waiting for further notice to begin practicing as a team. Winzenread says "I have been snowboarding about three times this year and everything seems normal with just a few changes that weren't required in past seasons." 
Winzenread explains that "one thing I don't miss is the long and overpacked lines and parking lots," but he says "what I miss the most is never worrying about getting a pass."
As the winter season progresses and more people come to Mammoth to ski, it will be interesting to see what new restrictions develop, or what remains the same to keep people safe on the mountain.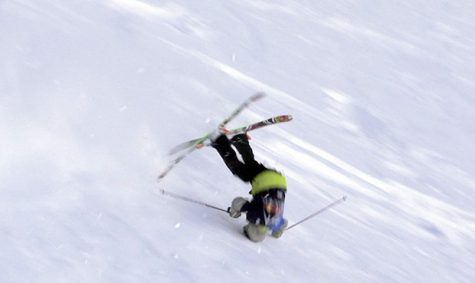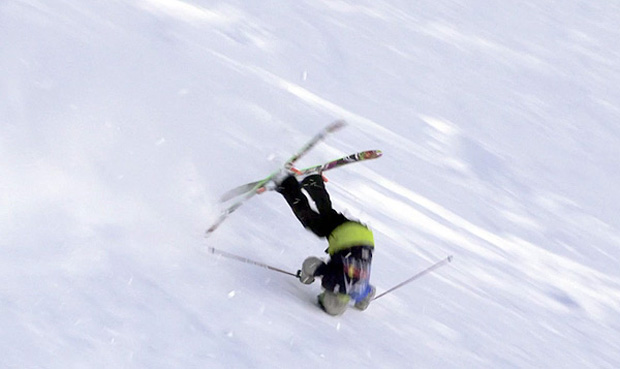 Bishop Union High School, Ski, Snowboard, Brandon Buck, Blake Winzenread, Sports