New Baby Animals are Born at the School Farm
It's that time of year again, winter is here and so are the new baby animals at the FFA Farm.
Over the past few weeks, there have been many new additions to the school farm. With baby lambs, piglets, and kids, or baby goats, there are lots of animals to smile about.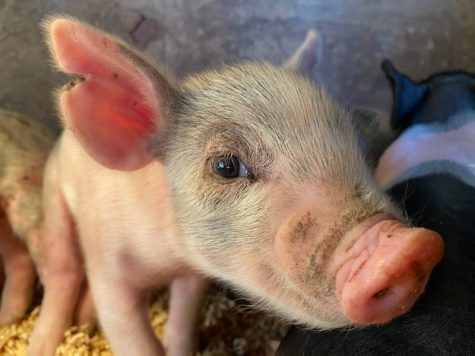 With piglets, two, four, and six weeks old, you can hear lots of "oinks" and "squeals" around the farm. The piglet pictured above is only 2 weeks old and still remains in the heated barn during the day and night. Although this piglet may be too small for the summer livestock show, some of the other, older, piglets will be ready to show.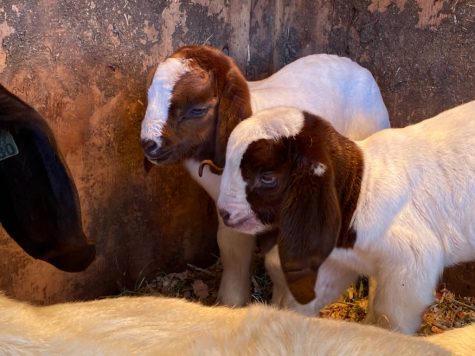 In addition to the piglets, pictured above are the newest baby goats. With the names, "Lightning" and "Oreo" these babies were also born at the farm and will be raised by the students with the help of Mr. Buffington. 
"It doesn't get much more local than us," Buffington explained, "the animals are born here, raised here, and sold by the students."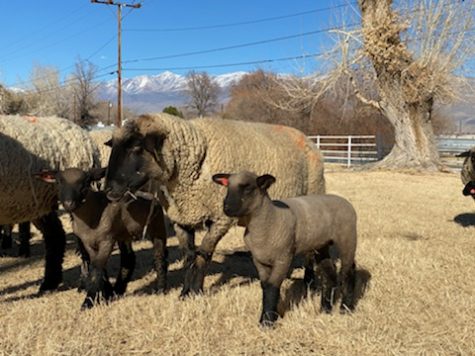 Lastly, pictured above are the little baby lambs with their mom. These lambs will be raised by the students and some of them will even be ready for show by the summer. Many students are anxiously anticipating the day they will choose their animal to raise and show.
"Our goal is to feed and care for animals to their highest potential," Buffinington explained, "we are just as proud of a good project as we are of a champion."
Bishop FFA, Future Farmers of America, Mr. Buffington, Baby animals, Piglets, Goats, Lambs