Bronco Football Team Fundraiser
The Bishop Bronco high school football team is holding a huge fundraiser to help the program out. The team is building a pathway to the John Schwab Football Field bleachers. The fundraiser will be held online, in which you will fill out a sheet and pick what size of brick you would like, and also select a custom message. 
Due to Covid 19, the staff and players have missed out on several key fundraiser.  The cancellation of Mule Days severely hampered the program's fundraising effort.  Head Coach Arnie Palu is entering his fifth season leading the varsity team. 
"The staff and players normally work very hard during Mule Days and throughout the year to fund our program," Palu said. "The pandemic shut down all of our normal fundraising events.  We have had to get creative with how we generate funds." 
The brick pathway was originally going to lead out of the locker room onto the field, but after discussing the idea with school administration, the idea shifted to a walkway from the snack shack to the bleachers.
"The original idea was to build an 'alumni pathway' onto the field from the locker room, but Principle Kalk liked the idea of putting the pathway in a more accessible location for all fans to see when they attend a game,"  Palu said. "I feel the location will be a cool game day tradition for fans to come to the field and see their brick as they head to the stands. I can see parents and grandparents showing their little ones uncle Tim's brick or a brick they bought to honor their favorite BUHS teacher."
The options are endless for potential donors.  4 by 8 bricks can be purchased for $50, the 8 by 8 brick costs $125, and you can also donate a 8 by 8 brick with a custom logo for $200.   Palu feels there are good options for all levels of supporters.  
"We really wanted to make the program accessible to all our fans, alumni and supporters,"  Palu said. "It's really important to me that we priced the bricks at a reasonable level so everyone can participate.  I want to see former players, coaches, supporters, teachers, boosters, and fans have a chance to participate." 
There is an extra option to also buy your own brick to keep for yourself.  Donor bricks and donor certificates can be purchased at an additional cost. There will also be a spot for additional donations to help the bronco football team. 
https://www.bricksrus.com/donorsite/buhsfootball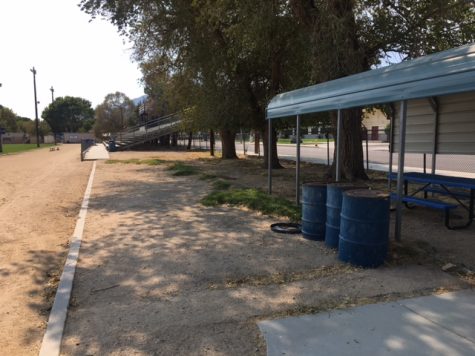 Bronco Football, Bishop Union, Football, Arnie Palu, CIF champions, John Schwab
About the Writer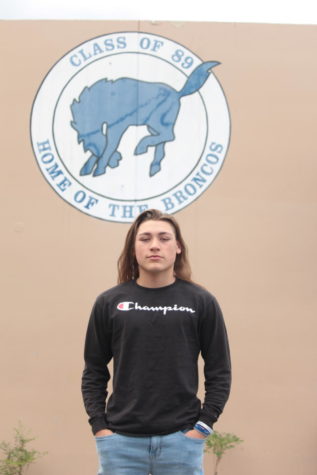 Clay Omohundro, Sports Staff
Clay Omohundro is a senior this year and will be starting quarterback for the Bishop Union Varsity football team. He likes to train, workout, and play...