Broncos Fight Hard at High Desert League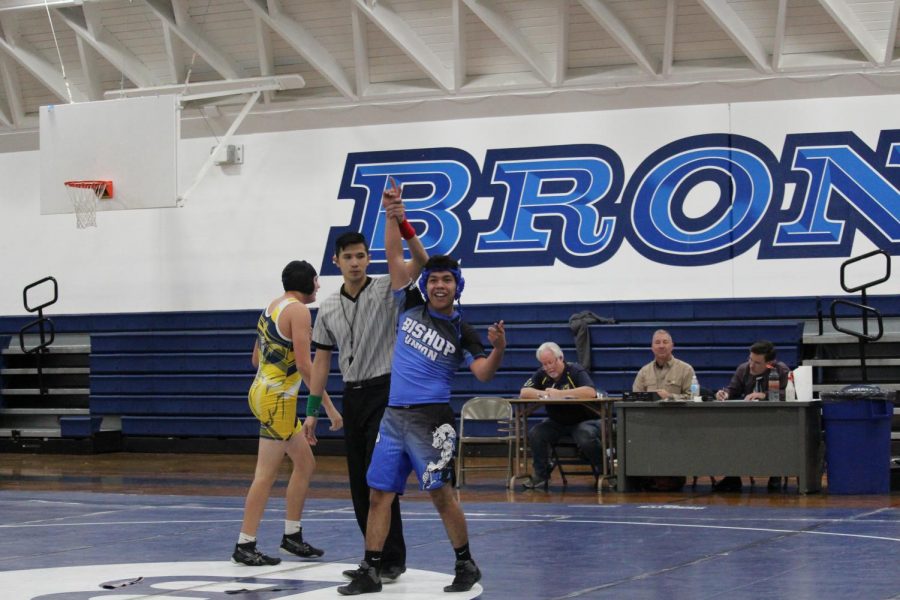 The Bishop Bronco Wrestling team competed in the High Desert League Championship at Kern Valley High School. This year for the first time ever, the High Desert League Finals consisted of two tournaments, one for the boys and one for the girls. Although the girls didn't have enough wrestlers to have a separate tournament but they competed against each other for placings, and they also competed against the boys. 
Carson Schmidt at 122 pounds, dominated his first opponent in just 22 seconds and his second in the finals in 37 seconds finishing in first place. 
At 128 pounds Will Hennarty won both of his matches by pin, earning him a first place finish. He was also nominated for the High Desert League Lower Weight MVP because of his dominance in the league. Following up right behind him John Drew went one and one placing him in 3rd place match against fellow Bronco Renee Ashworth. In the first period of the match John pinned Renee and finished in 3rd.
Scott Hennarty, Damen Remley and Billy McKinzey wrestled at 154 pounds fighting for first place. Hennarty and Remely won their quarter finals matches with pins putting all three broncos in the semifinals. Overall Scott finished in 3rd Damen finished in 4th and Billy McKinzey went to the championship match beating his opponent by a score of 6-4.
Wrestling at 162 pounds Jacob Lomantewa finished in 2nd place and Riley Powers in 4th.
At 172 pounds Alonso Ahumada won his first match, putting him in the finals where he lost and finished in 2nd place.
Lastly, Zayn Crockett at 222 pounds went up against Deserts League Most Valuable Upper Weight Wrestler from Kern Valley and lost, finishing in 2nd place.
The tournament team score was Kern Valley 157 points Bishop 154, Desert 44 and Rosamond 26.
About the Writer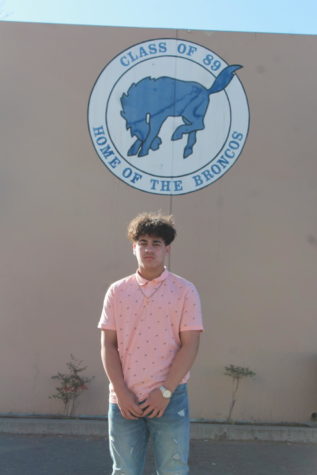 Justin Wulf, Sports Staff
Justin Wulf, a new student and a senior here at BUHS, is apart of the sports staff for Bronco Round-up. Once he graduates, despite the fact he isn't...