Broncos Hand Frazier Their First League Blemish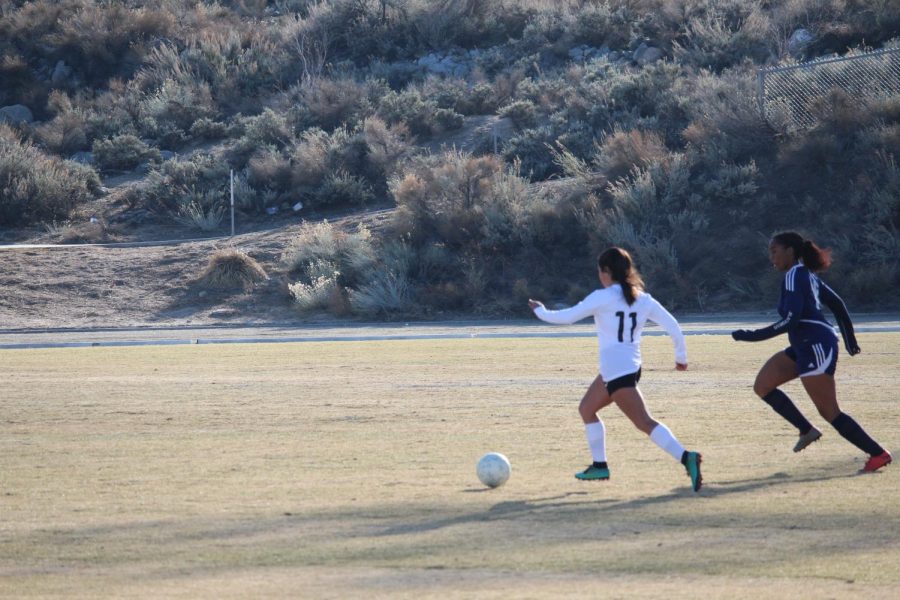 Girls Soccer Ties Frazier
Tuesday, January 15 at Frazier Mountain High School, the Bishop Union High School Girls played their sixth league game against the undefeated Frazier Falcons. In the first half of the game, JuliAnna Jackson scored off an assist from Gisell Mora making the Broncos take the lead 1-0. A few minutes later, Frazier came back tying the game up 1-1. The second half was a tough battle, but the score remained 1-1.
The league standings remain unchanged with Frazier seated first and then Rosamond and Bishop tied for second.
Frazier Mt. 5-0-1
Rosamond 4-1-1
Bishop Union 4-1-1
Kern Valley 2-2-2
Cal City 2-4
Desert 0-4-1
Boron 0-5
Next week on Tuesday, January 21, the Bishop Girls Soccer Team has a home game against Rosamond.
Bishop Union High School, BUHS Soccer, BUHS Soccer Girls, BUHS Sports, Bishop Union High School Athletes, Bishop Soccer
About the Writer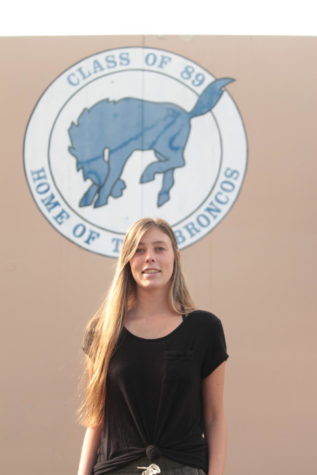 Jordan Winzenread, Sports Staff
Jordan Winzenread is a Senior at BUHS and a part of the sports staff for the Bronco Roundup. Outside of school, Winzenread enjoys playing soccer, snowboarding,...