Broncos Squash the Scorpions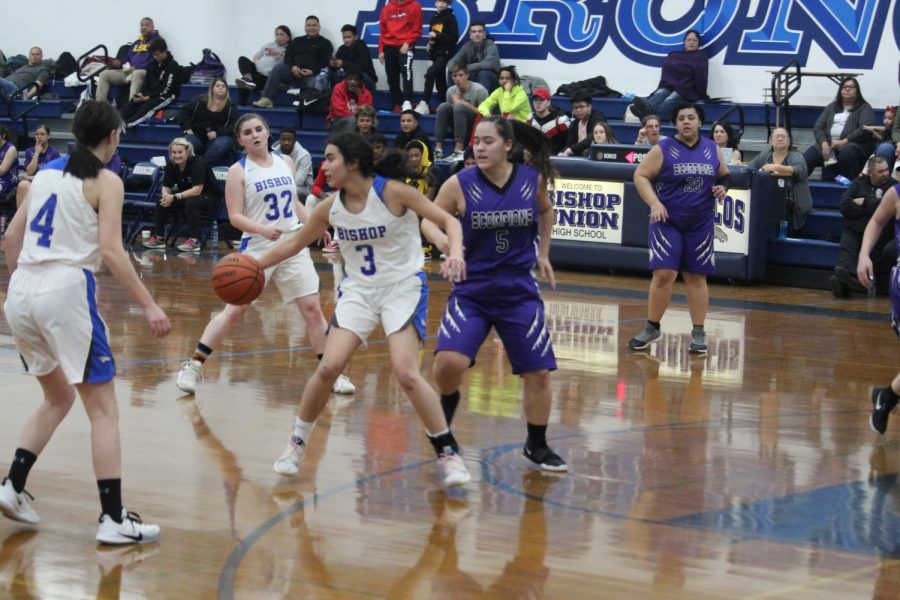 Bishop vs. Desert
The varsity girls basketball team kicked off their second home league game against Desert winning 59-3. The girls almost had a shutout up until the second half of the game when Desert scored their 3 points. I had the opportunity to catch up with Coach Ben Arcularius and ask him about the game and his plans for the season ahead of them. 
I asked Coach Arcularius what he was most excited about this season and he said, "With any team I get most excited about the growth over the course of the season."
Lastly I asked what he thinks his team can most improve on and he replied with, "For this years team to compete with the top HDL opponents, we need to continue to improve our ability to handle pressure. Both mentally and good smart pressure defense. That is something that will come with more experience."
The Broncos will next travel to Cal City to face the Falcons for their first away league game.
Bronco Stats:
Idalia Jimenez: Points- 12, Steals- 5, Assists- 4
Deja Chavez: Points- 12, Rebounds- 10
Geneva Molina: Points- 10, Rebounds- 15
MaNeSe Braithwaite: Points- 9, Steals- 4, Assists- 8
McKenna McMurtrie: Points- 8, Steals- 7
Cassidy Mann: Points- 2
BUHS, Bishop, Desert, Ben Arularius, 2020, Idalia Jimenez
About the Writer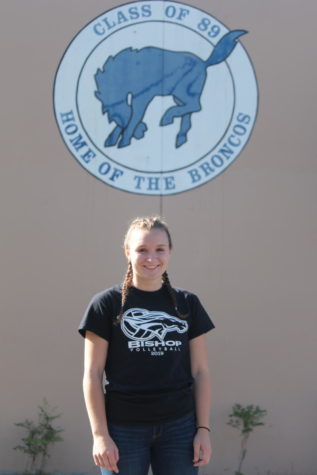 Sadie Dishion, Journalist
Sadie Dishion is a junior at Bishop Union High School. Sadie likes to play Volleyball and has been playing for 6 years. She likes to hangout with her friends...