Broncos Season Ends in Cal City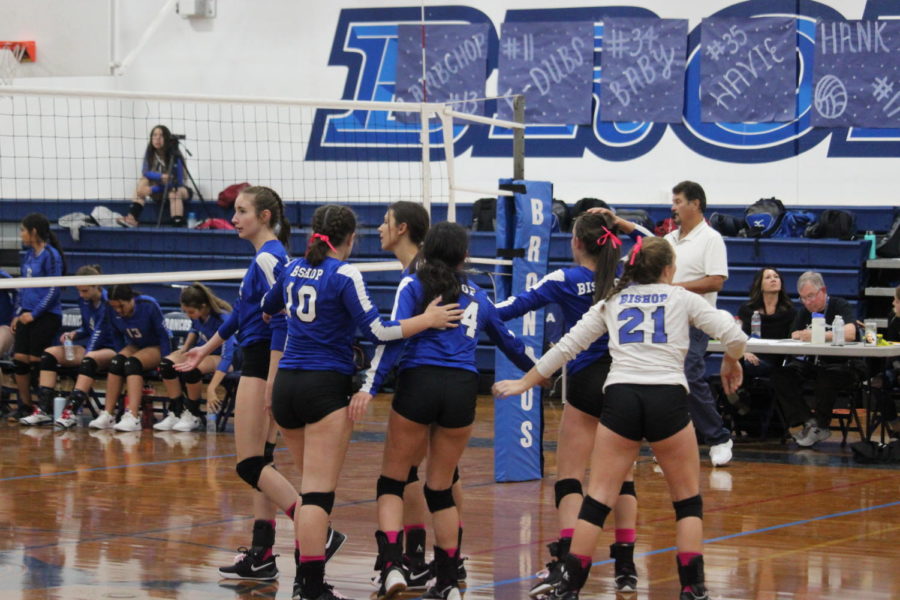 Bishop vs. Cal City
Lady Broncos finished off their volleyball season on Wednesday October 30th. The Broncos were defeated by Cal City in 4 sets. Cal City will continue their season and move on to round 2. Cal City won the first two 25-13, 25-19 then the Broncos took the third game 25-23 but then lost the fourth game 25-17.
I talked to first year varsity coach Laurence Blocker asking him how he thought overall how the girls played and he said, "Overall, I am satisfied with this season. There were plenty of people who thought that we would not be able to have any chance at success for the year and they were dead wrong."
I also asked Blocker what does he think the girls could've done better and he replied with, "We were plagued the whole season by inconsistent play. Taking mental breaks allowed teams to create leads that we would not be able to overcome when we would begin to put things together."
Finally, I asked Blocker what the difference was between the first time the Broncos played Cal City at their home vs the last time and he stated, "Cal City is always tough at home, which doesn't help things. Our serve receive was definitely lacking and kept us from getting any offense going."
Broncos Stats:
Cassidy Mann: Kills-3, Digs-5, Assists-11
Paige Vance: Kills-2, Digs-1
Hana Hogan: Kills-8, Digs-2
Sadie Dishion: Digs-9
Sophie Guitierrez: Digs-5
Jordan Pritchard: Kills-4
Haven Del Guidice: Kills-3
Mercedes Jahn: Digs-2
Mary Suver: Digs-4, Assists-3
Idalia Jimenez: Kills-1, Digs-5
Eva Weaver: Kills-1, Digs-2
BUHS, Broncos, 2019, Cal City, Playoffs, CIF
About the Writer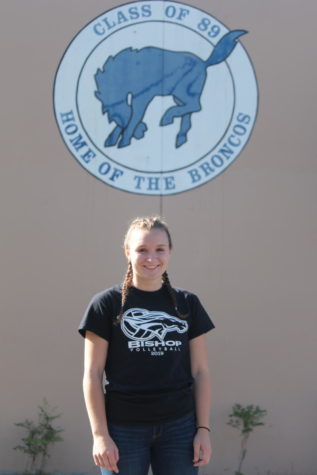 Sadie Dishion, Journalist
Sadie Dishion is a junior at Bishop Union High School. Sadie likes to play Volleyball and has been playing for 6 years. She likes to hangout with her friends...