Broncos Avenge Loss to Frazier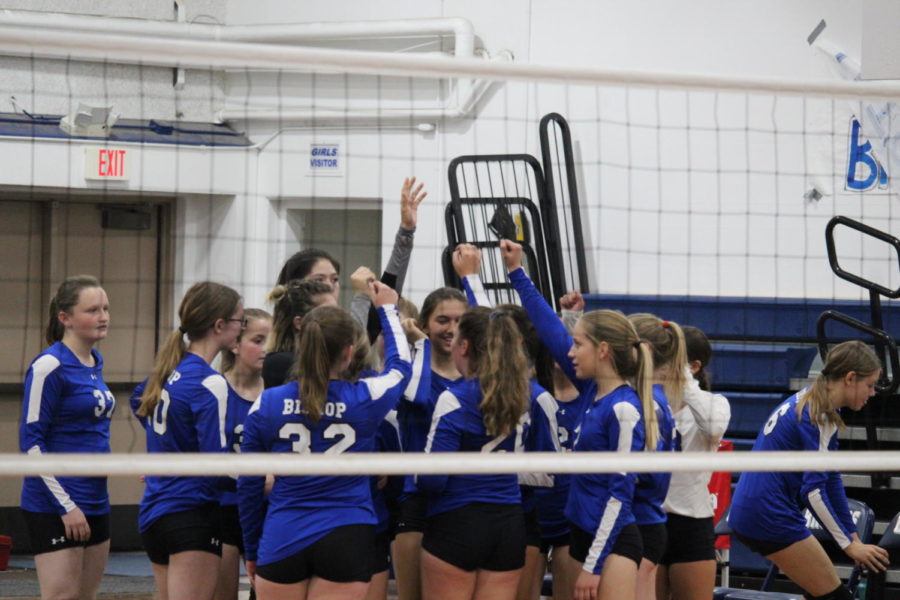 The JV Volleyball girls wrapped up their season playing in Frazier Mountain vs the Falcons. The Falcons handed the JV girls their only High Desert League loss earlier in the season. In the first match the Lady Broncos and the Falcons fought all the way to the very end. The Broncos ended up winning the first match by 2 points, 26 -24. This brought the girls more confidence in winning the second match. In the second match the Broncos came out strong and didn't stop until the very end winning 25-18.   The win moves the Broncos even with Frazier with one loss each in HDL play.  
The Bronco JV are coached by Ruth Watterson.  Three of the JVs are moving up to Varsity for CIF playoffs.  Cora Vannest, Morgan Dondero, and Zoe Dailey will play with the varsity Wednesday when they travel to California City for round one action.
Bishop,Broncos, JV, Volleyball, Frazier Mountain, Falcons