Broncos Bounce the Bobcats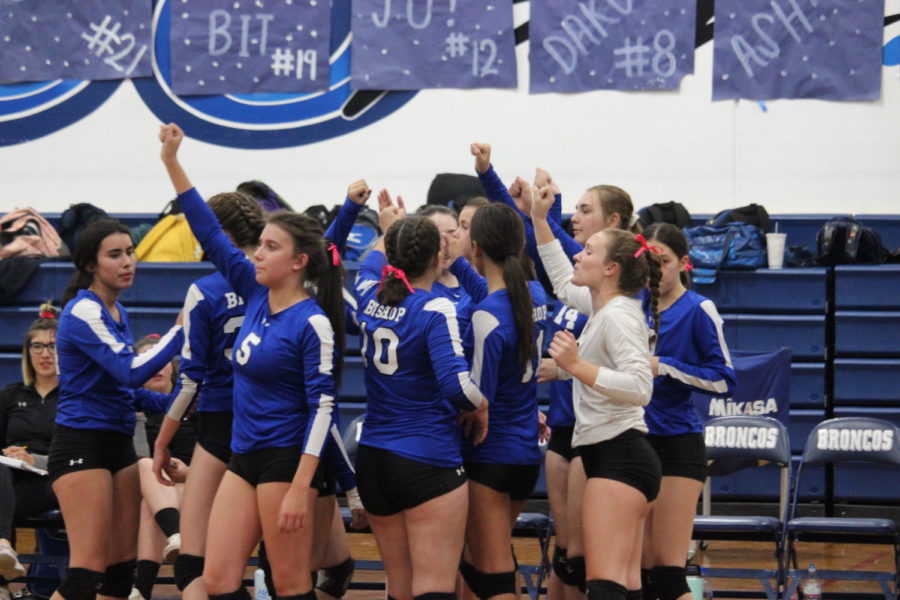 Bishop vs. Boron
Bishop Broncos played at Boron on October 17 beating the Bobcats in three sets. The Broncos pulled off the first set winning 25-17, the second set 25-18 and the third set 25-22.
I talked to JV coach Ruth Watterson about how she believed the game went and if it was a good win for the Broncos and she replied with, "The girls went to Boron with a mission and with a rough start the girls pulled through and kept their integrity and won!"
I also talked to Watterson about how she thinks we are going to perform against Kern Valley at home on Tuesday and she said, "KV makes us crazy. But it's a good rival and it will be fun to win at home on Senior Night."
Broncos Senior Night will be held Tuesday October 22 facing Bishop's rivals Kern Valley Broncs. 
Broncos Stats:
Cassidy Mann: Assists-11, Kills-4
Paige Vance: Assists-1, Kills-5
Hana Hogan: Kills-3, Digs-2
Jordan Pritchard: Kills-1
Ashlynn Plaza: Kills-1
Haven Del Guidice: Assists-1
Idalia Jimenez: Kills-2
Mercedes Jahn: Digs-14
Mary Suver: Assists-4
Eva Weaver: Assists-2
BUHS, volleyball, Broncos, Boron, Bobcats, 2019