Second Times the Charm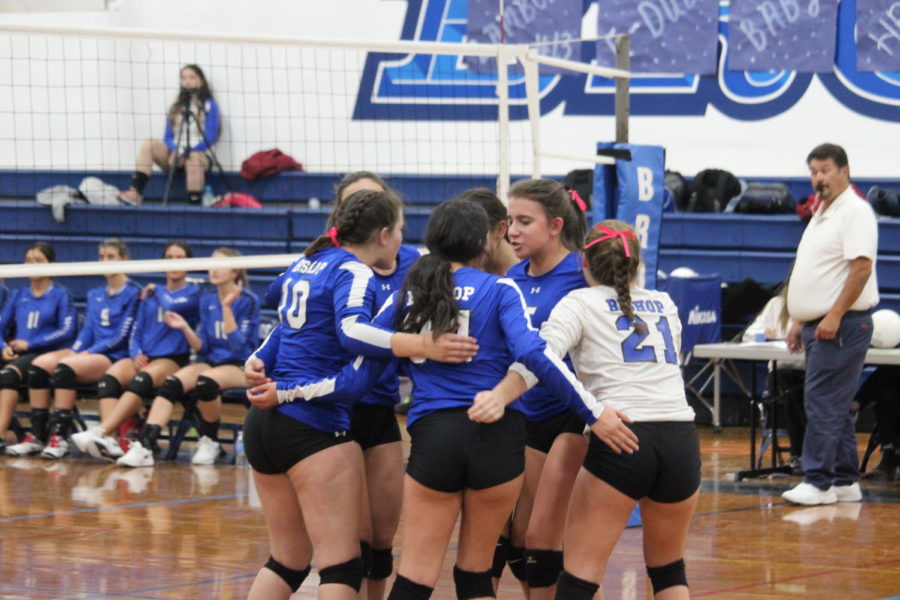 Bishop vs. Cal City
At home the Broncos defeated Cal City the second time around closing the series between the two teams. The first time the Broncos faced the Ravens they lost in 4 sets. The Broncos took down the Ravens at home in 4 games scoring 25-20, 25-21, losing the third set 25-17 and taking the fourth set 25-18.
I had the opportunity to ask front row hitter Paige Vance how she felt about beating Cal City the second time around and she answered saying, "I feel great. We have definitely improved since the last time we played them."
I also asked her what the difference was between the first time and the last time the Broncos faced the Ravens and she replied with, "We started off strong and we played better as a team than we did last time."
The Broncos will face the Bobcats for the second time this season at Boron on Thursday October 17. 
Bronco Stats
Cassidy Mann: Assists-16, Kills-11, Digs-8
Paige Vance: Kills-9, Digs-1
Hana Hogan: Kills-1, Digs-4
Sadie Dishion: Digs-5
Sophie Gutierrez: Digs-7
Haven Del Giudice: Kills-10, Digs-4
Idalia Jimenez: Kills-3, Digs-9
Mercedes Jahn: Kills-1, Digs-9
Mary Suver: Digs-3, Assists-11
Eva Weaver: Assists-5, Digs-1, Kills-5
BUHS, Broncos, Paige Vance, Cal City, Ravens, 2019
About the Writer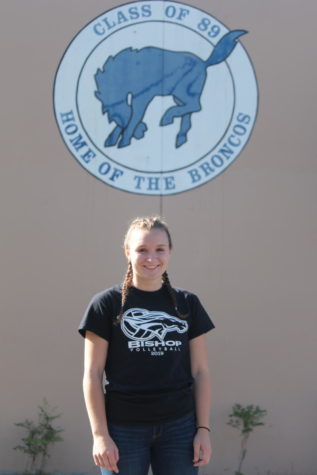 Sadie Dishion, Journalist
Sadie Dishion is a junior at Bishop Union High School. Sadie likes to play Volleyball and has been playing for 6 years. She likes to hangout with her friends...